And he will be conducting a morning AND an afternoon seminar entitled: Grappling Essentials for a Stand-up Martial Artist! And. . . just got an e-mail from Raffi Derderian who volunteered to teach a morning and afternoon session!
This Martial Art SummerFest is shaping up to be one of the best!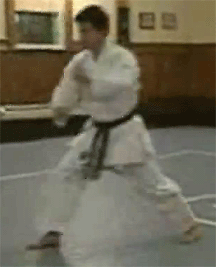 On Another Subject: "The Superempei Controversy"
I've been exchanging e-mail with a good buddy regarding the authenticity of what I called the "4th Uechi Kata, superempei. He believes the kata is an "imposter" and highly vocal against my proclaiming some kind of link with the system that Kanbun Uechi synthesized from the three systems or teachers he studied with during his China stay.