Frank J. Gorman was a pioneering student and teacher of Okinawan Uechi-Ryu Karate Do in the United States, from 1962 until he died peacefully in Clearwater Beach, Florida, March 12, 2023.
Mr. Gorman was one of the first Americans to travel to Okinawa for extensive karate training with Okinawan masters. He was among the first American masters of Okinawan Karate, promoted to the master rank in 1986. At the time of his death, Mr. Gorman was Ninth Degree Black Belt and the Grandmaster of the American Jiteki Jyuku School of Uechi Ryu. Among the thousands of karate students he taught, his proteges include high-ranking karate masters in their own rights teaching karate today in Vermont, Massachusetts, Connecticut, Rhode Island, New York, Washington, DC, Florida, Louisiana, Montana, and California, and also Canada and Argentina.
Mr. Gorman was born April 14, 1942, in Pawtucket, Rhode Island. He began studying Okinawan Uechi Ryu Karate Do in 1962 under the late Sensei Charles Earl and Sensei George Mattson. In 1965, Sensei Gorman made the first of his many, many visits to Okinawa. During that first trip, Master Kanei Uechi, son of Kanbun Uechi, promoted Sensei Gorman to Sho Dan (first degree black belt) and took responsibility for his training. Thereafter, Sensei Gorman studied directly under Master Uechi for 21 years. When Master Uechi retired in 1986, he instructed Sensei Gorman to study henceforth under Master Ken Nakamatsu, who was still his teacher at the time of Mr. Gorman's death.
From 1972 to 1987, Mr. Gorman ran a legendary Uechi-Ryu school at 10 Lyman Street in Pittsfield, Massachusetts, with hundreds of students attending classes seven days a week. In those years, he also taught classes at Simons Rock College, Berkshire Community College, Williams College, Amherst College, the University of Massachusetts, and Miss Halls School.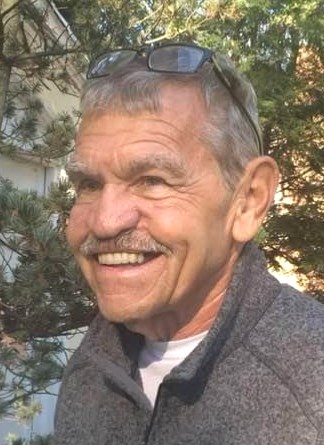 From 1987 to 2015, Mr. Gorman lived and taught in Clearwater and Oldsmar, Florida, where he built a series of successful karate schools and built a whole new crop of karate practitioners, several of whom became senior masters, including Master Ryan Dean, eighth degree black belt, Gorman's successor as Sensei of the schools in Clearwater and Oldsmar, Florida.
From 2016 to 2022, Mr. Gorman lived and taught in New Haven, Connecticut, in the dojo of Master Bruce Tulgan, who studied with Gorman starting at age 7 in Pittsfield in 1974.
Gorman had recently returned to Florida at the time of his death.
Throughout his life, Gorman was first and foremost a diligent student, always training; always looking for ways to work smarter; to make his technique even stronger, faster, more accurate, and more beautiful; to improve his own karate. A gifted practitioner and teacher, Gorman generously and vividly shared his own training journey with his students; narrating the practice in meticulous detail; infecting his students with his profound commitment and enthusiasm. In order to maintain the authenticity of what he was teaching, Gorman traveled to Okinawa dozens of times, training there for weeks and months at a time. He also sponsored training visits to the United States by his teacher Master Nakamatsu and other Okinawan masters many times over the years.
Known for his humility and folksy manner, he was also known for his perfect form, overwhelming power, and exceptionally high standards for his students. His exacting approach training was not for the casual student. But he welcomed all those who fell in love with karate and were willing to work hard at it. He had an almost supernatural gift for reaching students on a deep visceral level: breaking down and describing every movement in precise biomechanical detail, but his words and cadence sounded like those of a lyrical poet. With his native Rhode Island thick in his voice, he exhorted his students in a steady loud ringing whisper focusing on one detail after another: "Turn your heels out. Grab the floor with your entire foot. Twist. Pull the ground up… Squeeze your gluts… tuck your chin… Push out your belly and then compress… Pull your shoulders back and down as much as you can, elbows in as much as you can, twist your forearms, hands out as far as you can… Pull in your thumbs, press them hard against your palms…" Then he might tell a story (with students holding a very difficult position) that would turn their minds inside out and change their thinking forever.
"Do you know what this means?" Master Gorman once asked, holding the final position in San Chin, the most important kata in Uechi Ryu. In what many call "closed gate" position, he made a fist with his right hand and held it about 12 inches away from the center of his chest where he clasped his open left hand over the right fist. The right hand, the fist, he said, "is your ego. It wants more status, more stuff. It would rather be right than wrong." The left hand, open, he said, "is your higher power. It wants to serve others. It would rather be kind than right." He continued, "We cover the right hand with the left to symbolize holding our ego in check by staying in touch with our higher power." When I looked a bit confused, he assured me, "It's a work in progress." "Work in progress" was one of Master Gorman's favorite mantras. The struggle between our higher power and our ego, he said, was always a work in progress.
In addition to his many acolytes, Mr. Gorman is survived by his sister Christine Gorman McCarthy of Rhode Island, his son Steven Gorman, grandson Nathan Gorman, and granddaughter Miranda Gorman, all of Florida, and his former wife Jan Gorman of Massachusetts.