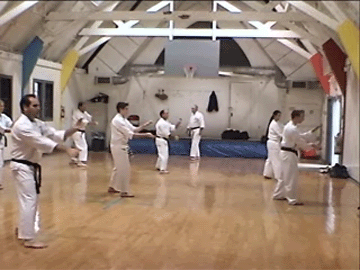 Help Paul Giella Celebrate his 60th Birthday. . . .
To celebrate Sensei Paul Giella's sixtieth birthday, he plans to lead the group at the Hut in a Thousand Step Sanchin. Strenuous and exhilarating variation on the classic exercise!. All invited; Saturday, 2/11/12 at 10:00 at the Hut.

Sounds like a blast!!! Don't miss this opportunity for a energetic workout! Wish I could make it Paul. Congratulations on your 60th birthday.
Best,
George