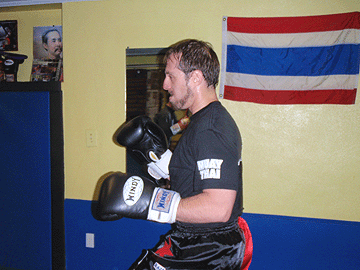 Our good friend Jake Steinmann will be one of our new presenters this year. He just sent me a brief summary of what he will be teaching. You don't want to miss this one!
Introduction to the Muay Thai Clinch, PT. 1
These sessions will cover the fundamentals of the Thai style of upright wrestling, or clinch work. Sessions will focus on fundamental strategies, concepts, positions, and strikes from the clinch, as taught at the Sityodtong Muay Thai Academy.
Introduction to the Muay Thai Clinch, PT. 2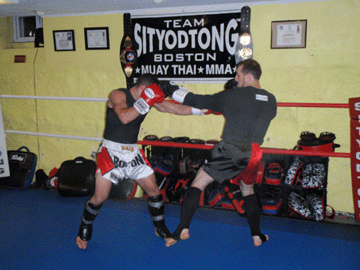 This session will build on the material covered in the first session, adding some escapes and throws, as well as more live drilling to help develop and cement skill in the clinch.
Introduction to the SPEAR System
An introduction to the fundamental concepts and drills behind Blauer Tactical Systems SPEAR system. We'll discuss the physiological and biological roots of the system, and review some drills that are at the core of the system.
---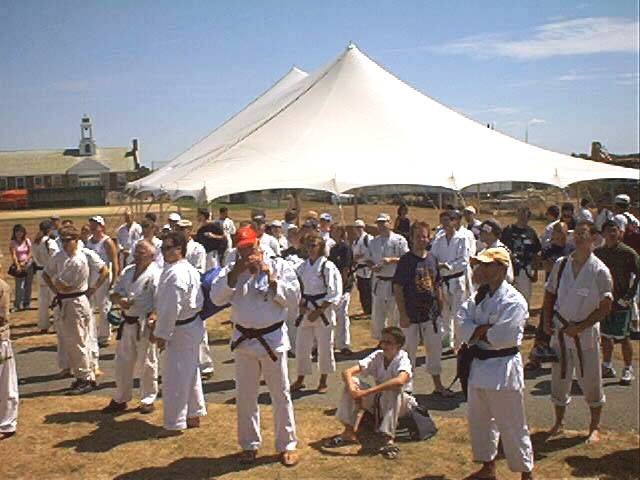 SummerFest Applications are coming in by fax and e-mail. Susan and I want to thank all the students, teachers and guests who took the time to pre-register.
We really do appreciate this extra effort on the part of SummerFest participants and presenters.If you haven't sent in your registration, please do so as soon as possible.
You can register by e-mail (Click Here) or you can print out an application (Click Here) and fax it to us at 352-653-3132.
Thank you,
George E. Mattson