Michael E. Heffernan 01/12/43–08/20/89: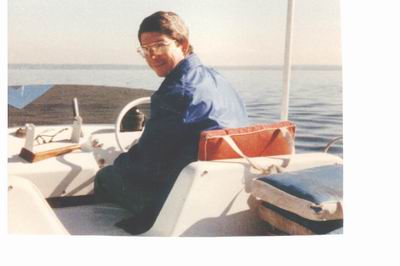 Being only ten years of age when my father passed the memories of his karate studies are limited. One clear memory I have is going from dojo to dojo with my father at age 8 or 9 and him not letting me sign up because the styles were all so different from what he believed in which was Uechi-Ryu. My mother had kept a select number of his karate items in a chest which I recently asked for just prior to signing up at a local Jiu-Jitsu dojo. Thankfully I found enough to get to this point redirecting my studies to a Uechi-Ryu dojo 25 minutes away.
I had discovered a business card (Mattson Academy of Karate, Norwood Branch) of Harry E. Brawley, Jr.'s, a black belt and a patch with the Uechi symbol. It took hours of searching the web with no luck finding Harry Brawley, Jr. before I came across George Mattson's email and wrote to him only to find out he had taught a number of classes in Norwood while my father was there and even remembered him. I appreciate all your help Sensei Mattson and hope to meet you along this journey.
Michael E. Heffernan left behind his wife Christine and four boys Lance, Christopher, Grant and I. –Brett Heffernan (brett_heffernan@yahoo.com)