Teaching for Structure and Power
In Uechi-ryu
Stance and S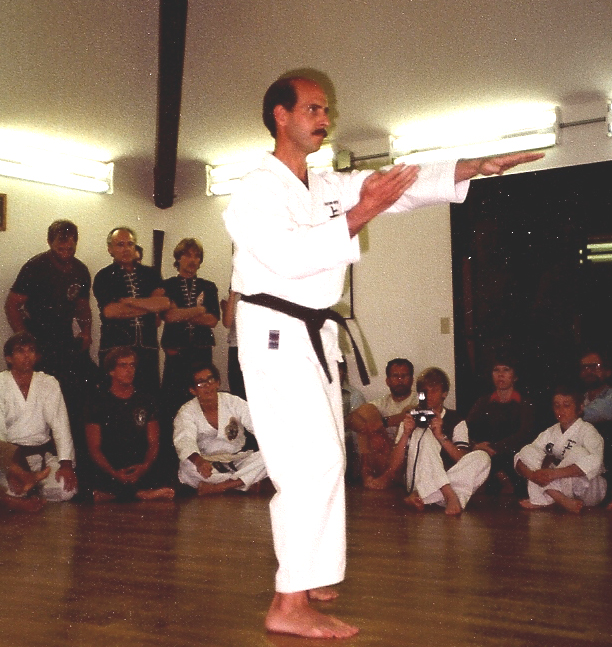 tructure
Sanchin is an Adduction Stance. Sanchin provides strength in 7 of 8 directions, unless you make an adjustment, which allows coverage of the eighth direction.
The ground is an unlimited source of power. Study how to access that power:
Sound structure, sensitivity, experimentation, proper positioning and relaxation into structure are required. Remember the "Nine-bending pearl", and release any blockages.
Familiarize yourself with the four quadrants of the bottom of your feet. Experiment with placing emphasis in each one. Keep your plantar arches full and strong. Learn the "bubbling-well" point behind the second and third metatarsal-phalangeal joints; this is the center of your feet's sensitivity and power.
Remember the "elevator" within you. It can go from the top floor to the basement, without you outwardly manifesting any movement of the body. Nevertheless, as your center (of attention as well as activity) sinks, you thereby greatly stabilize your stance and structure.

Read the rest of this entry »