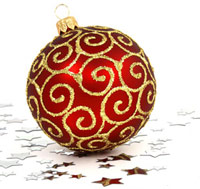 Looking for a

perfect Holiday gift for yourself or for someone special in your life?

What readers say about the book. . .
George sensei,
Just wanted to let you know that I'm loving the new book. The background and history of the "early days" of Uechi Ryu here in the US are awesome. Great job! The book is an exciting yet smooth read and certainly contains plenty of the fascinating detail everyone was hoping for. All the folks I talk to agree that it's big hit. Congratulations again.
"Chip"
---
Peabody Publishing still has remaining inventory and if you order your book now we will send it to you Priority Mail, in time for Christmas.
Click Here
to Order your signed and numbered limited edition
(only 500 copies were printed) book.
Sincerely,
Susan Sussman
G&S Consulting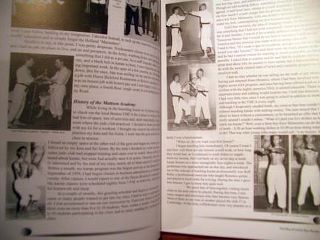 EDITOR HIGHLIGHTS:


A book every martial artist, regardless of style, will enjoy!In the Fall of 1956, PFC George E. Mattson embarked on a journey to the Far East as a member of the US Army. An average Midwest kid, slight in stature and ignorant of the world, Mattson didn't realize that he would one day be considered one of the fathers of modern martial arts.

The Way of Uechi-Ryu Karate is the story of one man's journey of more than 50 years as a practitioner and teacher of classical Okinawan karate.

In his own words, Mattson recounts for the first time, the story of bringing the style of Uechi-ryu back from Okinawa to the United States. Written in novel style, Mattson takes the reader on a cultural tour of Japan and Okinawa before landing them in the city of Boston, MA where he set up his first dojo (hall of training) and began to teach the art of karate.

With Mattson's honest writing style, the reader will get a visceral feel for the interesting events and characters that helped shape the face of modern karate. Mattson shares several behind the scene stories and tells of both his struggles and successes as he built Okinawan Uechi-ryu into one of the most successful and respected karate styles in the world.

Laced with history and culture in both text and imagery, the book can be enjoyed by anyone who has an interest in the martial arts.

This beautifully bound hard cover book is a library quality keepsake that can be passed on for generations. With nearly 500 pages of text and photos spanning over fifty years, it is a  documented time capsule of the life of George E. Mattson and the development of Uechi-ryu karate in the United States. Complimented by a Gold embossed black hard cover, the book is surrounded by a sanguine-red dust jacket adorned with a beautiful new Chinese dragon.

The Way of Uechi-Ryu Karate includes an enormous appendix of articles and transliterations from a variety of sources and contributing authors, giving each book owner an instant library of excellent martial art reference materials.

Roy Bedard

Editor