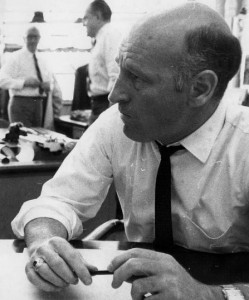 My good friend and Mattson Academy instructor for many years, Tim Horgan died yesterday (5/28/2015). Tim's  friend Joe Fitzgerald wrote this very beautiful article in the Boston Herald today, that reminds us all how much Tim meant to us:
================================:
As soon as word arrived that Tim Horgan, 88, died yesterday morning, memories swept over this desk like a rampaging river in Houston.
One was so real it could have happened last night.
It was this writer's first day on the job as a sports columnist here at the Herald.
"Fitz," sports editor Cliff Sundberg said, "why don't you go to the ballpark with Timmy tonight so that he can introduce you to everyone."
Meeting manager Eddie Kasko, and resident legends such as Carl Yastrzemski and Rico Petrocelli, was no cause for anxiety; fame has never been an intimidating quality here.
But riding with Tim Horgan? That was different. Passing through the South End, through the Fenway, listening to him talk shop, a crazy Jimmy Cagney line kept coming to mind: "Look at me, Ma; top of the world!"
By the time Tim called it quits in 1991, ending a 44-year-run as a sports columnist extraordinaire, we had become close friends. The older you get, the more you realize one of life's great blessings is to know you have won the approval of someone you admire, and no one was ever more admired here than Tim.
Oh, could he write.
Colleagues would watch him agonize over just the right word to use, then marvel over the finished product, which read like poetry.
But he also wrote with clarity, wit, character and no short measure of righteous indignation. He feared no one in expressing his beliefs, comfortable in his own skin because he knew what he believed and why.
He was the writer this writer always aspired to be.
When he retired, a "time" was held for him at the Parker House. The GMs of all our pro teams showed up. So did Red Auerbach, Bobby Orr, Milt Schmidt, Tony DeMarco, Johnny Pesky; Ted Williams sent a beautiful letter. Every TV station in town was there, and so was The Boston Globe, which presented him with a framed Page 1.
"This will never happen again," Clark Booth correctly noted at evening's end. "No one but Tim could ever get a crowd like this together."
A World War II vet, a proud Tufts alumnus (Phi Betta Kappa), a black belt in karate, there was nothing Tim didn't excel at, including a storybook 62-year-marriage to Lois, who predeceased him in 2013.
Looking through letters he sent from his retirement home in Florida, it's hard not to smile.
When this column moved from sports to the front of the paper in 1994, he wrote: "This is what you've always wanted and I know you'll do it well. As the late Wally Flynn often said to me, 'Keep up the good work; I think you're getting the hang of it.' "
In response to a column here on gay marriage, he wrote: "You handled a very delicate subject with fact and restraint. If that doesn't work I'll show you a few karate moves."
On keeping busy: "We've been considering a cruise around the Baltic, but first we'll have to rob a bank."
On offering encouragement: "I keep telling you it would be a shame if you didn't publish some of these columns in a book. I'll expect a free copy, of course."
But one letter was valued above all others. He had been asked to provide an endorsement on the back cover of a Luis Tiant book, which he did with generous praise. But then he added, "Fitz, it's a very readable book, but if you don't mind a leavening of criticism, I think there are two or three vulgarities here that should come out. Ballplayers can lack vocabulary, but not authors."
The morning after introducing him at his enshrinement in the Sports Museum's Hall of Fame, he wrote:"Thanks for ruining my acceptance speech, which I felt would have been the equal of JFK's Inaugural Address. Your introduction was so emotional I couldn't even read my notes. But I'll forgive you because I know you spoke from the heart."
Filling this column with his words is better than anything this student could write. Tim was always the teacher.
If he had a fitting epitaph it would be the one he gave himself: "I was a nag, a scold, and a great second-guesser, but I was never a hatchet man and I say that proudly."
Goodbye, good friend, and God bless.