Notice. . . .
Notice: A record number of senior Uechi instructors and guest teachers from other systems will be teaching this year. Check the Uechi home page to review the list of presenters for this year… see you at SummerFest! G.E.Mattson
---
Rory Miller
Rory Miller has been studying martial arts since 1981. Though he started in competitive martial sports, earning college varsities in judo and fencing, he found his martial "home" in the early Tokugawa-era battlefield system of Sosuishi-ryu kumi uchi (jujutsu). He is a veteran corrections officer and with hundreds of unarmed encounters has thoroughly examined the gulf that exists between training and application.
Buzz and Judy Durkin will be teaching seminars Friday and Saturday. Judy will be teaching a special seminar for women. Buzz will be teaching "core" Uechi-ryu material along with George Mattson.
---
John Thurston, Peter MCulloch and Erik Obrien
will be teaching TaiChi basics and this arts' relationship to Uechi-ryu on Friday, Saturday and Sunday.
---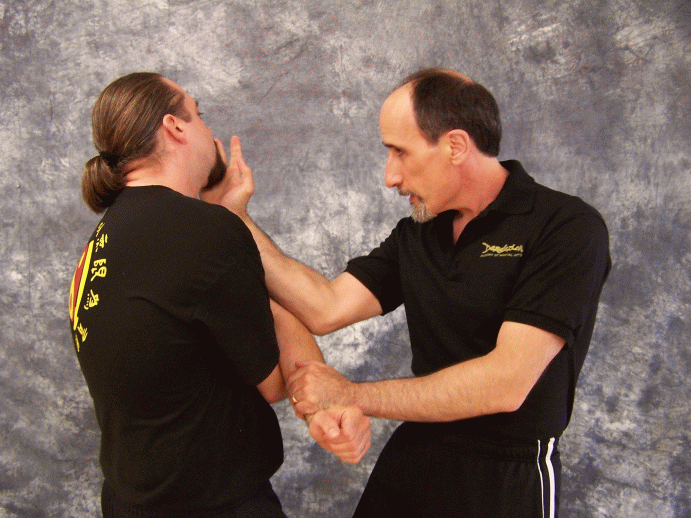 JKD is the martial art that was created by Bruce Lee. It is a blended system of boxing, kickboxing, Wing Chun, Ju-Jitsu, and several other arts. It's concepts and principles draw from many different systems and styles.
My intention is to teach that which will enhance the students and practitioners of Uechi-ryu. Much of what we do in JKD blends well with our Uechi style. I will cover some rudimentary flow drills (from Wing Chun Gung Fu) and Trapping Techniques which will include countering your opponent's block.
Looking forward to seeing everyone again.
Raffi Derderian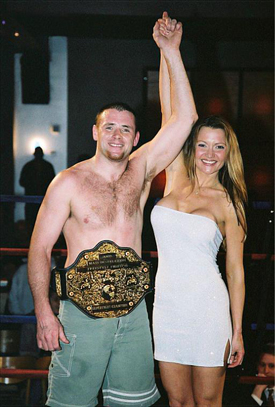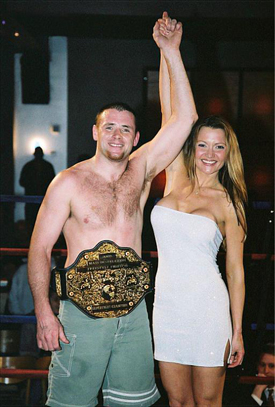 Joe Pomfret will be a SummerFest Presenter again this year! Although there may be one or two of the 3/4 million people who visit this site every month who don't know Shihan Pomfret or his superstar student, Joe Lauzon, I suspect the vast majority of you will recognize his name and incredible fighting skills.
What many of you may not appreciate, though, is that Joe is one of the world's most talented as well as "gifted" martial art instructor, capable of clearly and simply transmitting his knowledge to students.
Even though Joe is a superb "ground" fighter, he has never abandoned his "stand-up" core-uechi-ryu fighting background. Joe and his students win many of their MMA matches with their powerhouse "standup" techniques.
Looking for a way to prepare for Joe's seminars? Why not order Joe's two DVD and begin practicing the fundamentals of ground fighting, taught by best.
Most important – Get those SummerFest applications in early! Oh yes. . . Joe Lauzon is scheduled to be with us as well! ( He has been a regular at SummerFest for years! – Lauzon was the featured UFC fight on Thursday, June 14th on SPIKE Cable )
Joe has two really great DVDs for sale on this site. The first one, VidMag 24: Joe Pomfret's Grappling for 'Stand-up' Martial Artists is a "must have" video for the traditional "stand-up" martial artist. Learn the basics of GroundFighting, including the "Shoot", "Hooks" and other very workable techniques. Learn how to get your opponent to the ground, how to keep him there and how to apply submission holds. Demonstratred and taught in an easily understood manner.
Pomfret's RSD II
Joe Pomfret, assisted by Joe Lauzon, has come up with a dynamite follow-up to his fantastic basic grappling video. This DVD focuses on a new type of grappling pre-arranged kumite that Joe suggests will aid the traditional martial artist improve their ground fighting skill. Another "must have" for your library and one that you will use over and over in your training
Some of the other seniors who will be teaching this year:
John Spencer, Peter Blackman, Buzz Durkin, Judy Durkin, Vinny Christiano, Joan Niede, Rob VanDerVolgen, Al Wharton, Dave Mott, Mario Rizzo, John Felipe, Jim Maloney, Bill Glasheen, Roy Bedard, Darin Yee, Bruce and Jim Witherell, John Hassell, Art Rabesa, Tracy Rose,
Judo takedown possibilities in the Uechi Kumite framework.
Sensei Mattson:
A brief description of what I hope to teach at the Summerfest.
Kuzushi in Uechi and how to use it grappling.
Ukemi both as a way of breaking the force of a fall and also a way of initiating a throw.
Tenshin grappling drill
Takedowns which occur in Dan Kumite
The throw in Point 2 which is blocked to the side, we'll take to where it is supposed to go.
The throw possibility after the catch of the roundhouse in Point 3, two different takedowns there.
Same with 4 and point 5, maybe a hip throw for point 1.
Various alternative throws in point 6, renrakuwaza or combination throws, throws for the opponent being thrown to reverse it otherwise known as sutemiwaza. Also some Sambo methods which I find make the standard point six takedown work better.
A lot to cover and rather ambitious but we'll get it done
I'll cover this on Friday and Saturday if You would like.
Yours,
Fred Channell
Dynamic Kid's Classes
Junior Program Administrator
Rose Dyer is in charge of the children's program. She has the amazing talent for keeping his charges busy all day long, alternating physical outdoor classes with indoor role playing, games and innovative programs. Rose will be assisted by Ken Shiff and his team of instructors.
Topics to be covered will include:
· Self-defense techniques specifically designed for kids. These defense maneuvers are easily learned, remembered, extremely effective and practical;
· The class will instill confidence;
· Children will learn personal safety for and in all types of real life situations;
· Techniques on how to achieve and maintain emotional control when faced with violent situations either physical or verbal;
· Where personal boundaries are when faced with adults in social situations;
· How to recognize dangerous situations and to say no with confidence;
· Each seminar will discuss one safety topic in addition to practical skills. Children will then demonstrate several of the techniques that they will have learned during the demonstration period held in the evenings.
I have taught this class to my own students for the past eight years with tremendous results. I am looking forward to teaching this safety-kids program at this year's summer camp. These seminars will be co-instructed by Tracy Capone, Sandan and assisted by Katie Dyer. The classes are designed to be taught at every session.
Thank you for the opportunity to share with our Uechi family.
Respectfully,
Rose A. Dyer Instructor/Godan