William Arch passed away Saturday, November 24, 2007.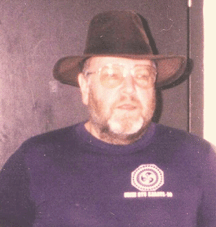 Bill was born September 23, 1936 in Hillsdale, Michigan to the Honorable Judge Charles and Lily in (Haynes) arch. From October of 1967 through September of 1969, Bill served in the US Army until honorably discharged. He was married to Janet Davis on August 18, 1962. She survives him.
He had a love of, and was very devoted to the martial arts, specifically the Okinawan Uechi-ryu style.he achieved the rank of seventh degree black belt and he shared his passion as an instructor at the Maple Street YMCA for many years.
From an interview conducted by Jim Gemmell
Bill was a relatively soft-spoken, gentle man with a great sense of humor, and an even greater heart. For the past several years, he taught Monday and Wednesday night karate classes at the Kalamazoo YMCA on Maple Street, about a quarter-mile west of Sensei Jim Thompson's Okinawan Karate Academy.
Bill began taking Uechi-ryu classes on Aug. 8, 1966. His original sensei was Al Horton, then Bill Keith, Bob Harding and Ron Everett. Arch also studied under Sensei Steve Fuller, who now lives in Three Rivers, Michigan, and has a dojo attached to his house.
In a March 6, 2005, interview for a future documentary on Uechi-ryu's history in Michigan, Bill Arch told Jim Gemmell that he began training at Sensei Al Horton's dojo on East Main Street in 1966.
""Morning class was small, six to eight. Al Horton worked swing shift at paper mill, most of my training was around Al Horton, until I got onto another shift and did night classes," Arch said.
Bill Keith was an instructor, as well. "Advanced students were up front and junior students were in back", said Arch. "They kept them separate; they always kept junior students turned around so they didn't see what the advanced students were doing. You didn't show junior students advanced material, either. They had an open stairway that came up through the center of the floor in the main part of the dojo. It was pretty strict training. Mr. Horton really held the iron to us."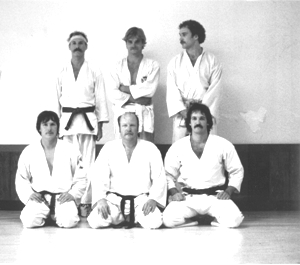 Arch recalled when Grandmaster Kanei Uechi and Master Ryukyu Tomyose first visited Kalamazoo, Michigan, in 1967. They stayed at the home of Bill and Kathy Keith. "I can still picture (Uechi) on stage at the fairgrounds giving a demonstration," he said. "And even at the old dojo when he was looking at some of the ikkyus at the time, and Tomoyose was testing them. I was a green belt at the time.
"I still remember Master Uechi doing Sanseiryu across the stage, and I can still here his feet across the stage to this day, because they always said he'd never do a high-level kata when he demonstrated. He used to do Kanshiwa. This was the first time he ever did a high-level kata in a demonstration."
Arch had a special place in his heart for Sensei Thompson. "He's really been a big influence on my life. With Sensei (Thompson), you can take up any book, and look up the word 'sensei', and he's the one."
Arch also credited Dr. Doug Wunderly, a chief of heart surgery at Bronson Hospital in Kalamazoo, and who has been in Uechi-ryu since 1971, for saving his life three times on the operating table. "He diagnosed a blockage I had in '93, put two stints in '98 and another stint in '01."
Services will be Thursday at 1 p.m., in Langeland Funeral Home, 3926 S. 9th St., Kalamazoo, MI 49009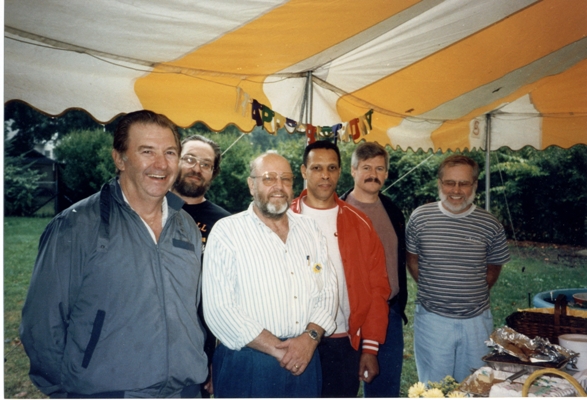 Bill's Rank History
Student

William E. Arch

(8/8/66)

First Sensei

Dojo Address

Allen J. Horton

Kalamazoo Oriental Club

2103 E. Main Street

Kalamazoo, MI

Shodan
June 14, 1971

Sensei

Uechi Kanei

Association

Uechi-Ryu Karate-do

Certificate #

581
Nidan
March 22, 1975

Sensei

Uechi Kanei

Association

Uechi -Ryu Karate-do

Certificate #

247

Sandan

October 21, 1979

Sensei

Uechi Kanei

Association

Uechi-Ryu Karate-do

Certificate #

202

Yondan

May 15, 1983

Sensei

Uechi Kanei

Association

Uechi-Ryu Karate-do

Certificate #

160

Godan

August 1, 1989

Sensei

James Thompson

Association

Okinawa Karate-do

Certificate #

168

Rokkudan

July 9, 1995

Sensei

James Thompson

Association

Okinawa Karate-do

Certificate #

80

Nanadan

September 9,  2002

Sensei

James Thompson

Association

Okinawa Karate-do

Certificate #

04