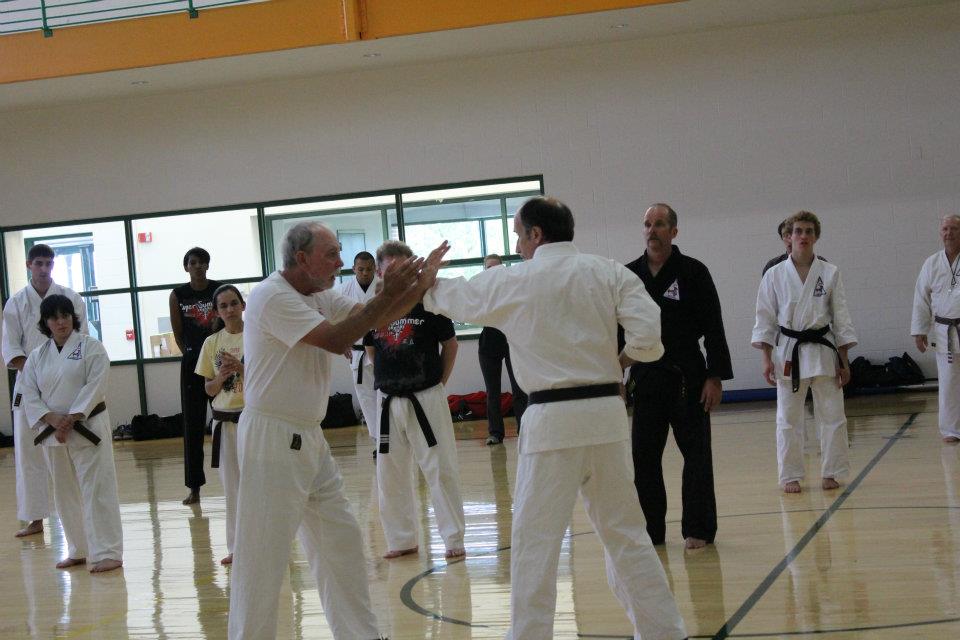 The next New England regional training will be held by Sensei James Nuzzo of Amerkick
Martial arts. Please join us Nov 9th Saturday at 2:00 pm for a two hour class. Fifteen
dollars for the class and please join us for dinner after class. The following will be just a
few of the thing that Sensei will be covering in the class:.
Uechi why it's "offensive" and not "defensive" concept behind the "baseball" theory.
Sanchin's hidden moves
Wauki Blocks why they are superior to other styles
How and why Uechi techniques differ from Kenpo
Theory and application of stepping forward towards attack.
Uechi moves beyond traditional practice weapon attacks, takedowns,breaks and more.
Uechi applications in sparring and kickboxing
For more information on James Nuzzo and Amerikick Martial Arts please visit
www.amerikick.com or call 401-644-5709
Location:
RK Plaza gNext to Job Lots & McDonaldsh
288 East Main Road
Middletown R.I. 02842
4016193640