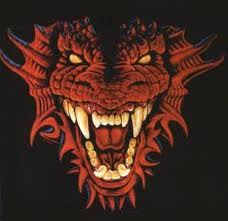 Thank you everyone for your response to my last posting regarding my understanding of our hard and soft system (pong gai noon).  I especially appreciate the practitioners who come to realize if we are to continue enjoying and training in this wonderful art from China and redirected in Okinawa, our bodies can not maintain this brutal abuse as we age.  That is the reasons so many of our dojos lose loyal members as we age.
Due to the many responses I've received and the many questions, I was compelled to write this follow up.  If anyone has any questions, please do not hesitate to write me direct at darinyee@hotmail.com.  I am always willing to share knowledge and experiences with respectful practitioners.
Let's first inject the aspect of body, mind, and spirit.  We all understand to a degree the body aspect.  We train hard to develop muscles strength and soft to develop speed and balance (some of us).  Some of us lift weights for more upper body strength.  We do our road work for leg strength and endurance.  We stretch for flexibility and greater range of mobility.
The mind aspect relates mainly to our kata.  Along with some physical work, our katas are a teaching tool to align our physical with the understanding of fighting techniques in our system.  The people who claim kata is not fighting don't really understand kata.  We are Uechi students because we study and train Uechi katas and all the techniques within these katas. There are no other reasons for kata.
Because we are Uechi students, we should be using Uechi techniques while we fight.  How many of us actually fight with Uechi techniques?  Who has ever used the combinations within our katas?  Who had successfully used the shuto-rikon combination?  How about the elbow-backhand?  What about the double nukitei while lifting and throwing your opponent?  Think and be honest before you answer yourself.
If we don't use these techniques; the question would be why?  What are the reasons we do not use Uechi kata techniques which represent our system.  As I've always said to people explaining techniques to me.  If a technique doesn't work, there are 2 reasons why it didn't work.  The student either doesn't have the knowledge or the skills to perform that technique or that technique doesn't work the way you've learned it.  Either way, it didn't work.  I will say without hesitation everything in every kata works perfectly for me.  I would also add I fight Uechi techniques.  Those who know me or have worked out with me or have competed against me will verify I can hold my own fighting and my katas does not look like the "Tin man" before oil.
Thirdly there is the spiritual.  This comes with the peace of mind regarding who and what we are.  I know very few who are on the right path.  Those who need to compare with others are on the wrong path.  Those who see nothing but negativity in others are on the wrong path.  Most important of all, those who will not recognize that which is right in front of them are totally lost.
Many of the reader wrote to me and informed me they are learning about the soft aspect of Uechi through Tai Chi.  Too many Tai Chi people for me to answer individually so this is one of the reasons I am writing this follow up to my first letter.  If this includes you, please do not take offense.
There is a huge difference between Tai Chi and Uechi-Ryu.  One can not learn the soft aspect of Uechi-Ryu by learning about the softness of Tai Chi.  They are 2 entirely different systems with 2 completely different mind sets.  Some of the ideas are similar but most are not the same.  It's good to look outside the box but you need to learn what you have inside your box first.  A good example is trying to dance the ballet by learning the Cha-cha.  Maybe buying a a dress to use as a suit .
To learn the soft of Uechi-Ryu movements, you need to go directly to a Uechi-Ryu instructor who understands the soft uses of Uechi-Ryu.  How can you tell if these instructors truly understand?  Many talk about concepts and theories.  Some will tell you they've done this for years.  My fool proof way is to say "let's try it out".  If he is willing, go at him as fast and powerful as you can.  Strike him as you mean to hit him and not as a "dojo mate".  If you punch lightly to the side or miss him on purpose, you are both fooling yourselves.  If the technique works, he should be able to block you.  If you hit him,try again.  If you hit him again,,,re-read above my 2 reasons listed above on why a technique doesn't work.
Darin Yee