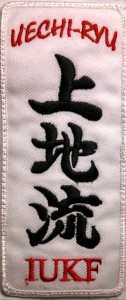 Uechi Ryu Black Belts,
Have you ever thought about taking the next step in your Uechi Ryu training and possibly opening your own Uechi Ryu school?
If you imagine having a large school or a small dojo,  the IUKF can help support and guide you in your dream of being a dojo owner. The IUKF was formed in 1975 for a multitude of reasons including assisting dojos in their business needs and teachings of the art of Uechi Ryu.
Grand Master George Mattson started teaching in Boston, MA in 1958. Along with being the first Uechi Ryu teacher in the United States, he quickly grew Mattson Academy into a thriving dojo business. Today, many of his senior students run their own schools all over the world.
The IUKF can help you grow your Uechi dojo or even start a new dojo from ground zero including providing structure, experience, ranking and many other tools that will enhance your school.
The following is a list of some of the many benefits and reasons why you should consider aligning your dojo with the IUKF.
The IUKF is headed and lead by Grand Master George E  Mattson, Tenth Dan.

The IUKF is a world-wide organization that consists of regional Uechi-Ryu dojos that conduct black belt grading twice a year.

IUKF Dojo Committee, a committee of dojo owners.

Grading and testing is based on International standards in the Black Belt Test Guide interpreted and clarified by the IUKF Rules Committee.

Two international  training camps held every year with master ranking and testing.

Regional training.

Both internationally recognized Kyu and Dan certificates.

Uechi Ryu title certificates.

Monthly newsletters.

Online monthly trainings.

Online Teacher meetings.
For more information go to www.IUKF.net and contact Chairman of IUKF,  Henry Thom,