This year's SummerFest is being featured in quite a few FaceBook posts, along with really great pictures from last weekend's event. Just received this note from IUKF Vice President, Darin Yee. . .
---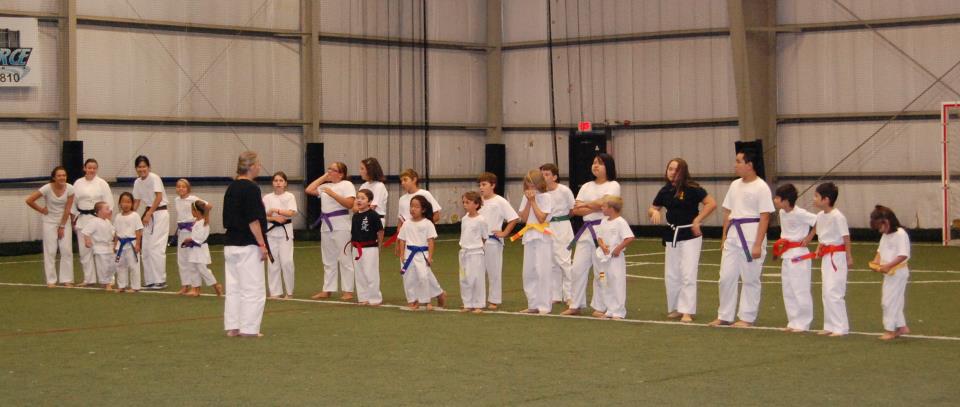 Hi George,
Just a quick note to tell you how much my students and I enjoyed your 2012 summer fest.  I've been involved these last 13 years and realized I should have been involved for the last 30.
We had a lot of exciting and informative teachers demonstrating a lot of effective, innovative and new things for everyone to experience.  I've been involved in the study of martial arts for over 53 years and was introduced to many new looks at how things can be done.  Instructors like Rory and Bucky adds a lot of input that compliments a lot of what I've done and taught for many years.
Paul Haydu was teaching a lot of movement involving essential body dynamics.  If more instructors understand and teach all the things Dr. Haydu was teaching, their students could possible perform stronger and better kata.  I personally look forward to working out with Paul Haydu again.
The most enjoyable part of this week was the opportunity to rekindle old friendships and to meet our new generation of karate greats who are going to carry the torch of Uechi-Ryu Karate here in America.  I felt energized to think I can and might have in some way help shape the next generation.
We had another great success with Jr. Fest.  We had children ageing from 4 years old to 16 years old.  I've told the older children they could choose to join the adults rather then work out with the younger children.  I was told they rater be with the younger group which was alright with me.  We had one 4 year old, two 5 year old and five 6year with us.  I was very surprised they all lasted the full 7 hours and was disappointed our session was over at 4pm.
A special thanks goes out to Pat Saunders from the Stow Martial Arts Karate Do for being such an incredible presence and leading so many of the drills, exercises and games.  She is such a phenomenal organizer and facilitator.  The IUKF is very fortunate to have dedicated members like her.
I also like to thank Gary Wong, Sam Balch, Jordan Littman, Brianna McCarthy, Melisa McCarthy and Joy Tierney from The Budokan Martial Arts dojo; Russ Chase from the Brockton Uechi Karate Dojo and all who has help with making this Jr. Fest something to look forwards to next year.
As I've mentioned already, I was very surprised when the littlest ones were the most disappointed after 7 long hours of activities.  Perhaps we should consider taking a separate picture of the children in Jr. Fest for next year and give them their own little acknowledgement.
Darin Yee