Sunday: July 29- noon update. . . From Darin Yee: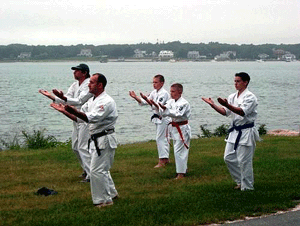 Hi George,
It is my pleasure to announce I've convinced one of the most popular local musicians to perform for us on Saturday, August 4thin our lounge at the Jungleplex. Her name is Sherry Malone. She will be entertaining us after the Masters Ceremony.
On Saturday, Bob McClellan and Henry Tow would like to teach a cane kata and the use of a cane as a weapon for any of our participants wishing to learn how to use a cane as a weapon. They have both been certified as cane instructors.
As for the children program, there have been a few changes. It has been explained to me my program as sent out was too much of a work out and not enough fun activities for children. I have reformatted our children activities to combine working out and learning karate while accomplishing these values and have fun.
Our programs will begin at 9am sharp. We will stop at 12noon for lunch. There are 2 options for lunch. They can either bring their own lunch or eat at the Jungleplex where we have machines where they can purchase drinks. The second option is I have convinced a very popular all you can eat Chinese buffet restaurant across the street to reserve a room and charge our campers only $8 per person and they will even throw in a free large soda. I will personally walk with the children along with any instructor wishing to eat Chinese. The menu is large and there is something for everybody. If you are a vegetarian, the have meatless dishes. If you would prefer, you can go to the sushi counter and pick sushi made fresh right in front of you. You can also go to the hibachi counter and gather the vegetables you like with or without meat and the cook will cook it right in front of you. Visit these counters as many times as you like. Still only $8 and a free soda. I think the deal is $10 or $11 for dinner. I think you may have to ask me for a signed menu. I'll try to get some card from the restaurant. Cards may be a little smaller and easier to carry.
JuniorFest Program:
9:00 am Meeting our participants and introducing each instructor present.
A quick tour of the facility pointing out where the lavatories are the drink machines and so on.
9:30 am Warn up exercises and stretching
10:00 am Kata and drills
11:00 am punching drills
12:00 pm lunch
1:00 pm blocking drills (game)
2:00 pm Sparring
3:00 pm lighting rod challenges
Sunday: July 29th: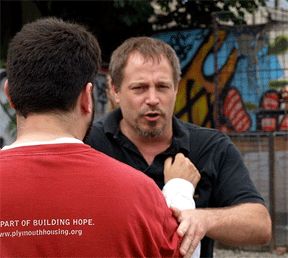 I am very honored to announce that Rory Miller will once again be a featured presenter at this year's SummerFest. Rory will be teaching two sessions on Friday and Saturday. Don't miss them!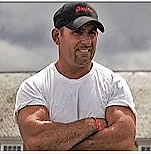 I am also very pleased to annouce that two of this year's Masters Ceremony awarees, Fedele Cacia and John Felipe will be featured presenters at this year's event. Both will be at SummerFest on Friday and Saturday! Looks like another fantastic weekend. Hope to see you all next week.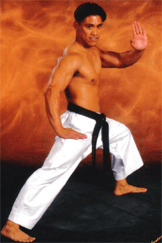 IUKF's First "Lifetime Achievment" Award will be presented to Sensei John Spencer at the Masters Ceremony!
Oh yes. . . if you are a IUKF member, watch for your monthly newsletter, sent out this weekend. Best, George E. Mattson