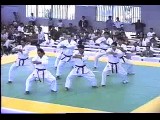 Sensei Len Testa and I have been discussing another tournament series for a while now and decided to go forward with this plan.  We will collaborate 2 this year and possibly return to a 3 tournament series next year.
The 2 tentative tournament dates are October 4th and November 29 for the year of the wooded horse 2014.  Our ceremonial night will be on January 10th 2015 which according to the Chinese calendar is still the year of the wooden horse.  There will be food, performances and awards.  Cost and location of this ceremony to be determined.  Prices will be kept as low as possible.
Please inform your student of this series and the celebration night. All are welcome even if they did not compete or judged.  This will be open to all teachers and students alike.  Each dojo can order the amount of tables needed and we will try to assign your tables together.
Let's get your students pumped up for working out and ready for the first tournament.  If any of your adult black belts want to get involved with judging, please let me know and I will be happy to run judging seminars either at my dojo or at your dojo if there are enough interested.  We want our student to get the best possibly judging from the best prepared.  I would also ask our Jr. black belts to attend the training for judging to insure fairness in the future as they will be our future judges.  We will be presenting certificates to all who attend and complete our course.  There is a possibility I will be asking for certified judges and willing to pay for their services.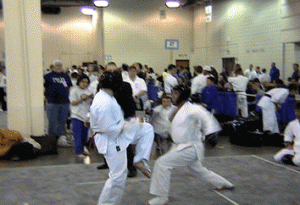 Please be informed we are trying to regenerate the adult portion of tournaments again.  In the "60s" and the "70s" the ratio of competitors was 70% adult and 30% children.  Now we are looking at 98% children.  When children are going into competition, they train harder.  The same goes for adults.  Let's get our adults motivated too.
If you have any comments, suggestions or questions, please do not hesitate to write or call me Darin Yee direct at 508/958-7000.
With Honor and Respect,
Darin Yee