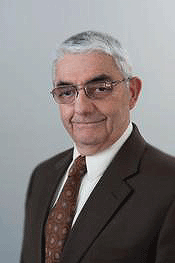 Senior Uechi-ryu Black Belt teacher dies!
Joseph Frisella passed Saturday, April 23, 2011 at the age of 71. He began his study of Uechi-Ryu in 1970 with Charlie Earl at the Providence dojo. Joe worked out faithfully with Joe for 37 years. In 2007 Joe ran the dojo in Wakefield, RI and continued working out with Everett Chrisman.
During the past 2 years, Joe had been working out in both Rhode Island and driving twice a week to Plymouth, MA to work out with Darin Yee.
Joe was a Kyoshi-Nanadan in Uechi-Ryu. Joe had also compiled many years of Yang Tai-Chi. Recently, Joe began learning a southern darn doe form, southern stick form and Wong Fai Hong's tiger crane hand set.
Joseph Frisella was indeed a great martial artist. He was open minded enough to understand our learning is never ending and maintained his quest for a better understanding. Joe was also educated and trained beyond any questions that he was a true master.