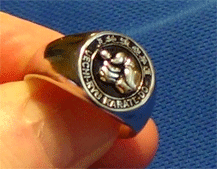 Valentine's Day  is quickly approaching. We would like to suggest giving a Uechi ring.
 We recently placed an order, but there have been some requests for info since then.
If there is enough interest, we will place another order. Rings must be ordered by January 14 to ensure delivery by Valentine's Day.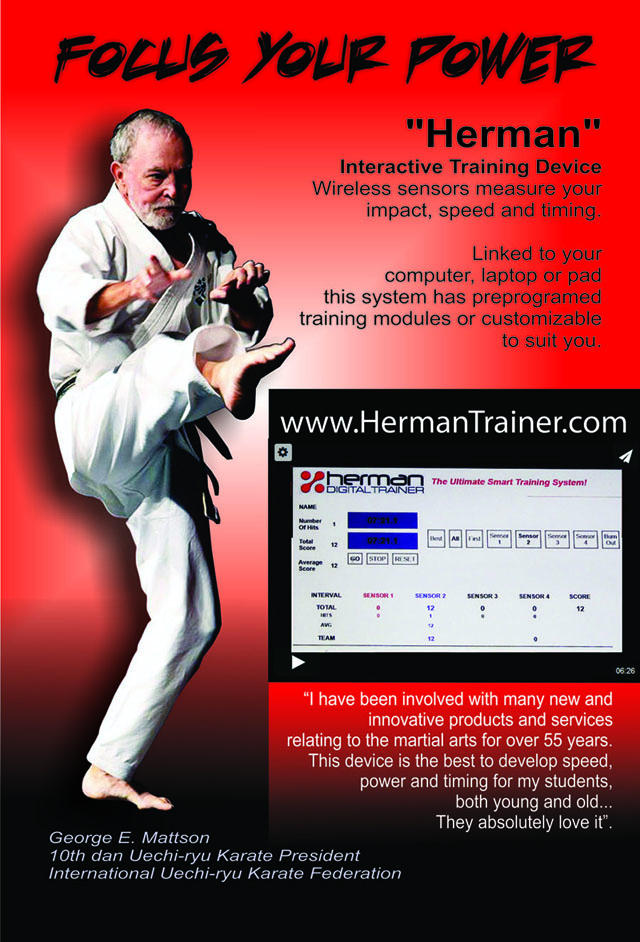 FantasInteractive Training Systemtic new way to measure Speed, Timing, Reflexes and Power! Highly recommended by George E. Mattson
Click image to order.Be Sure To Look At www.hermantrainer.com for action video clips on usage of the system.
NOVEMBER 18, 2015 ANNOUNCEMENT FROM THE INVENTOR OF "HERMAN"