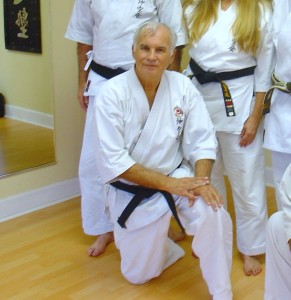 New SummerFest Schedule has been posted. I'm still waiting for a few presenters to get back with me, but otherwise, the schedule is accurate.
My name is Joe Guidry from Brandon, Florida. I currently do not have a dojo and teach out of the Brandon recreation center and parks in the Tampa Bay area. I began Uechi Ryu in 1966 and Ryukokaku Karate and Kobudo in 1989.
My goal is to promote interest in kobudo that was taught by Master Shinyu Gushi .
i have two kobudo offerings,…Seijun no bo (farmers bo) and Jiffa (wooden hair pins).
I will be teaching Friday and Saturday.
Joe Guidry