From Andre:
George-
Thank you for the good wishes.. This weekend has been amazing! I was hoping for a twofer, HOF and 4th Superbowl..
The team played well and I our QB gave us a chance to win even with seconds still left on the clock!
But Brady is still young and drive and fire in the belly is still hot! We'll be back!
I'm in a place I've only dreamed about and now its a reality, and all I can say is WOW!!!
Best in all things,
Andre
PS- thank you for the acknowledgment on your website!!
---
I'm not much of a football fan. . . generally waiting until the playoffs to get involved. . . especially if the Patriots are playing
Last night I remained riveted to the TV, watching what had to have been, the best game ever played! Not a lot of touchdowns, but what a fantastic lesson in defense tactics on the part of both teams. Naturally I was rooting for the Pats and was looking forward to seeing them play a perfect season of football from a "stats" perspective.
From a spectator's perspective, the game will remain one of best sporting events every held. In my heart, the Pats won. The score is unimportant!

GEM
---
Heard it through the "grapevine". . .Fred Dean, Darrell Green, Art Monk, Emmitt Thomas, Andre Tippet and Gary Zimmerman have been elected to the Pro Football Hall of Fame. 4:50 p.m.
Andre Tippett, Patriot Hall of Fame Linebacker
and Okikukai Godan/Shihan !!!!
Congratulations Andre! From all your Uechi-ryu friends.
---
Submitted by Dr John Morenski
Andre Tippett Q&A
byJeff Cournoyer
The Patriots Hall of Fame linebacker discusses the 1985 team,
the 20-year reunion and his life today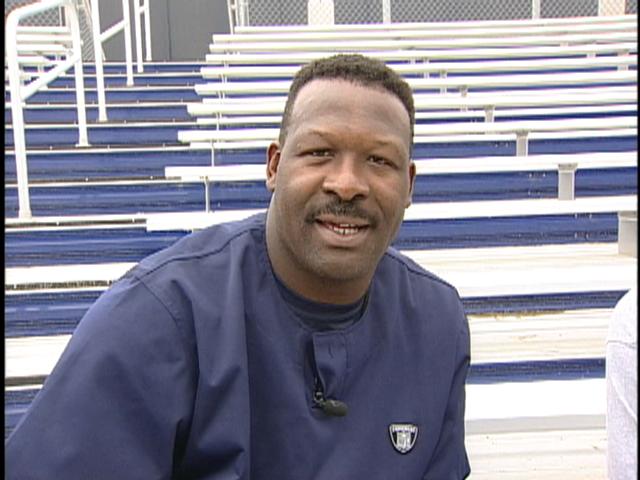 Andre Tippett played his entire 12-year career with the New England Patriots.  He earned five trips to the Pro Bowl, and is one of just seven linebackers in NFL history to record 100 career sacks.  The former Iowa product was inducted into the Patriots Hall of Fame in 1999.
The former Iowa standout was the leader of the Patriots' defense in 1985 when the team won the first AFC Championship in franchise history.  He sat down with Patriots Gameday to discuss his current position as Patriots Director of Football Development and Promotions, and the 1985 AFC Championship team.