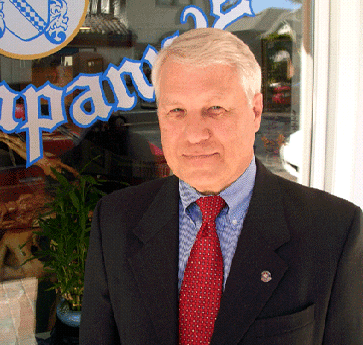 AN ANNOUNCEMENT FROM OUR MEMBERSHIP DIRECTOR, IUKF, DAVID BERNDT.
THE LAST SEVERAL MONTHS TO OVER A YEAR, WE HAVE BEEN TRYING TO ORGANIZE OUR MEMBERSHIP FILES TO INCLUDE MANY OF OUR CHARTER MEMBERS AND SENIOR CHARTER MEMBERS, WHO WERE GIVEN AN HONORARY MEMBERSHIP IN THE IUKF, BY SENSEI MATTSON. WHILE WE MAY HAVE SEVERAL DOZENS OUT THERE, AND SOME KEEP GETTING INVOICES FOR DUES, IT WOULD BE A GREAT HELP IF EACH OF YOU COULD CONTACT ME AND PROVIDE THE PROVERBIAL, SO-CALLED NAME, RANK AND SERIAL NUMBER TO ESTABLISH A MORE CURRENT RECORD.
IN TURN, THE IUKF WOULD LIKE TO SEND A MEMBERSHIP PACKET TO EACH ONE OF YOU, WHICH INCLUDES THE MEMBERSHIP CERTIFICATE, PASSPORT FOR EVENT AND PROMOTION SIGNATURES, AND AN ORGANIZATIONAL PATCH FOR YOUR GI. WITH YOUR BLACK BELT REGISTRATION NUMBER, YOU WILL BE TREATED TO VARIOUS DISCOUNTS FOR ITEMS FROM THE UECHI STORE, WHICH INCLUDES VIDEOS, BOOKS AND ANYTHING ELSE SOLD ON THE SITE.
COMPLETING OUR DATA BASE, WE DO NEED YOUR FULL NAME, CURRENT ADDRESS, EMAIL ADDRESS, CURRENT RANK AND ANY TITLE, DATE OF LAST PROMOTION AND CURRENT DOJO AND SENSEI, IF APPLICABLE. IF THERE IS ANY OTHER INFORMATION YOU WOULD LIKE TO SHARE WITH US, IT WOULD BE APPRECIATED. ANY AND ALL INFORMATION IS OPTIONAL, HOWEVER, IT WOULD HELP US KEEP IN TOUCH WITH EVEYONE. OF COURSE, NONE OF THE INFORMATION IS SHARED WITH ANY OUTSIDE SOURCES.
INFORMATION CAN BE EMAIL TO: DCBERNDT@AOL.COM OR MAILED TO: DAVID BERNDT, IUKF, P.O. BOX 1403, MOUNT DORA, FL 32756