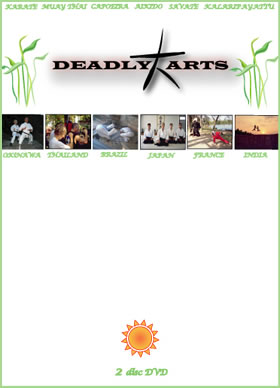 The series explores 6 different martial arts, Aikido, Capoeira, Karate, Kalaripayyattu, Savate and Muay Thai, in the country of their origin and examines technique, culture, history and philosophy.
Our host Josette Normandeau trains with the masters in each martial art. The series has proven popular worldwide and we believe the DVD will be as well.
Deadly Arts takes a comprehensive look into the world of the martial arts.