check it out for a testdrive… I'm now using it for my On-line "Virtual" Dojo program.
Permanent link to this article: http://uechi-ryu.com/review-a-neat-project-management-site/
Hi Art,
You mention your tournament days ,you must have had a certain explosiveness then ,was this the contributing factor in ,or towards your indepth study of explosiveness ,or was it something very different ?.
Max.
=================
This Power Thing

Interesting question Max, I'll try to explain the difference in tournament fighting and reality. Tournament fighting is basicly point fighting, it has to be clear and visible..My problem in POINT fighting, when I first got started, I was a one man clash. I had to learn to make my techniques "cuter" and more visual. When I exploded into my opponent, I would land many strikes but they were confusing to the referee. I had to practice very hard, to clarify my techniques. To win the match one had to score points that were very visual. All I wanted to do was explode into my opponent with whatever came out. Many times my opponent would be on the ground but I was not awarded a "point." In my first book, KUMITE, I write about all of this. When I first started tournament fighting, I was quite frustrated until I learned how to be a "tournament" type fighter. Example: This was in the quarter finals in a New England tournament. The match was all even with time running out. My opponent came at me with a front kick which I clearly read and I smashed the kick around his ankle area, following up with a hard punch which put him down. The judges all yelled "STOP", and I, took the line waiting for them to award me the point and match. The point was given to my opponent because they said his front kick was in first, thus giving him the point and the match. My point here is, he could hardly get off the floor from the punch and his foot was broken as well. I felt nothing from his kick other than the solid block I had hit him with. He was unable to continue on in the tournament. That's the difference in point fighting and the real thing. Max, I hope that gives you somewhat of an answer to your question.

THIS POWER THING

I will be taking a good amount of material from my "Exposive Karate" book. After all , its not plagiarism. My books are a training manual and not meant to be entertaining. Something to refer to if a question comes up. I will be explaining certain strikes involved in power infighting. First, we have to set the power base. Can't shoot a strong arrow from a weak bow – right?

MUSCLE MASS- JOINT AND BONE ALIGNMENT

When the large muscles are involved in anything the body does, the result is very powerful. A coordinated muscular movement will involve all the helper muscles. These helper muscles will explode the limb toward the target in a swift strong motion. The smaller muscles of the arm need the help of the larger muscle mass in the back, trunk and legs to assist it. Upon impact, the arm is simply the arrow from the powerful bow. The fist is simply the instrument that makes contact. Behind that fist is the power of the hugh muscles of the back, trunk and legs. When the coordinated effort of all these muscle areas are brought into play the results are amazing.

If the arrow is not solid, and has any flaws in its makeup, it will splinter upon impact. The joints and bones of the body are no different.When propelling these fragile bones, attached to even more fragile joints, alignment is essential. This is why you will notice the strikes performed in an arc for added strength. The arc in the limb will bring power and stability to the blow and allow the strikes to come from different angles. Even the so called "straight punch" has a slight arc to prevent any elbow damage.

Next week lets look at the types of joints involved in the strikes. In this way it will be easier for you to understand the reasons for the positioning of the limb upon impact. I don't want to bore you with an overload of body mechanics information, but, I feel one should have some idea of just where this power comes from. So take the time to absorb some of this, just to get a place to begin.
Art
Permanent link to this article: http://uechi-ryu.com/this-power-thing/

From Paul Giella. .
The Hut group is going strong. We have developed a new kumite for 2008, called the "push/grab kumite", meaning the all the attacks are pushes or grabs and all the defenses are jujitsu/judo/aikido-like adaptations of Uechi-ryu moves. We have also learned the new kata from Okinawa, 'Ryuko', and are practicing it as a group. Have you seen it yet? Lotta strong, simple moves, not unlike your 'Yankee Kata' but much longer.we are also doing the Long Sanchin, the Sanseiryu Bonkai … in case people want to come by and see or learn them.

Everyone is healthy and well.
The Hut group is going strong. We have developed a new kumite for 2008, called the "push/grab kumite", meaning the all the attacks are pushes or grabs and all the defenses are jujitsu/judo/aikido-like adaptations of Uechi-ryu moves. We have also learned the new kata from Okinawa, 'Ryuko', and are practicing it as a group. Have you seen it yet? Lotta strong, simple moves, not unlike your 'Yankee Kata' but much longer.we are also doing the Long Sanchin, the Sanseiryu Bonkai … in case people want to come by and see or learn them. Everyone is healthy and well.

Say hello to Susan.
By the way, I forgot to add, that picture that Henry Thom sent in was from a picnic at Plum Island, Newburyport. I can't recognize anyone in the picture, but I was there, as was Rich Baptista, Bruce Murphy and some of the other teens from that time period.
---
From Henry Thom. . .

George,

How are you? Just came home from Felipe's dojo working with the group that will be testing this summer camp. They are coming along fine.

Your latest home page shows some old photos and asked for more. Attached is an old one from my file. It was taken in June 1968 during one of your beach workouts. I wonder if anyone recognize those guys and if anyone remembers that workout.
Henry Thom
http://www.selfdefense-lessons.com
---
Permanent link to this article: http://uechi-ryu.com/photo-gallery-specs/
A Day at the Races!
While at WinterFest, Fedele Cacia invited me to the famous Sebring Raceway in Central Florida to watch him race his custom Porsche!
Wow, what an experience!
And what a difference from my racing days in the 1960s, when I completely rebuilt a 1958 TR3, turning a tame little sports car into one of the fastest division 3 (I think it was) vehicle on the local circuit. Back then, you had to really become part of your car while racing. You not only had to negotiate the track; knowing the line to take, when to downshift or brake and when to accelerate, but you had to master the art of speed-shifting a rather (by today's standards) primitive transmission and knowing the limits of your suspension while "drifting" through the corners.
Top speed on the straight-aways approached 110 – 120 MPH, which was quite thrilling, considering that you could reach outside your door and touch the pavement with the palm of your hand!
Fedele's concerns during his runs were many of the same ones that I had, only magnified many times due to the speeds attained with these unbelievably durable and powerful cars. Limitations imposed by the earlier race cars are now virtually non-existent today. Now the major concerns are: How far can I power into this turn at speeds approaching 160MPH, before downshifting and/or braking! A split second too soon and he will lose precious yardage that may allow the car behind him, to pass and gain an advantage. Of course, delaying the downshift might prove disastrous to driver and/or car. In today's racing, there is virtually "0" tolerance for error.
Sure, today all Fedele has to do when shifting up a gear is push a button. Every shift is in the "red-line" zone of RPM and Fedele can, if he wants, get the maximum speed out of a shift, by taking advantage of a warning light that flashes just before the engine will self-destruct!
Lines going into a corner are micro-managed. Being off a couple inches will extend the cornering limitations and may mean a spinout or if you are unlucky (as one driver was on Sunday) it may mean turning a $250,000 car into junk!
Anyone who knows Fedele, knows he is a perfectionist and watching him in action, will see the same concentration, control and endurance he demonstrates in his Uechi-ryu.
I'm not sure what Fedele's long-term goals are, but I know that whatever he wants to do, he will master.
Lots of pictures from Sebring now available in our
Photo Gallery
.
---
Permanent link to this article: http://uechi-ryu.com/fedele-cacia-racing-at-sebring/
From Andre:
George-
Thank you for the good wishes.. This weekend has been amazing! I was hoping for a twofer, HOF and 4th Superbowl..
The team played well and I our QB gave us a chance to win even with seconds still left on the clock!
But Brady is still young and drive and fire in the belly is still hot! We'll be back!
I'm in a place I've only dreamed about and now its a reality, and all I can say is WOW!!!
Best in all things,
Andre
PS- thank you for the acknowledgment on your website!!
---
I'm not much of a football fan. . . generally waiting until the playoffs to get involved. . . especially if the Patriots are playing
Last night I remained riveted to the TV, watching what had to have been, the best game ever played! Not a lot of touchdowns, but what a fantastic lesson in defense tactics on the part of both teams. Naturally I was rooting for the Pats and was looking forward to seeing them play a perfect season of football from a "stats" perspective.
From a spectator's perspective, the game will remain one of best sporting events every held. In my heart, the Pats won. The score is unimportant!

GEM
---
Heard it through the "grapevine". . .Fred Dean, Darrell Green, Art Monk, Emmitt Thomas, Andre Tippet and Gary Zimmerman have been elected to the Pro Football Hall of Fame. 4:50 p.m.
Andre Tippett, Patriot Hall of Fame Linebacker
and Okikukai Godan/Shihan !!!!
Congratulations Andre! From all your Uechi-ryu friends.
---
Submitted by Dr John Morenski
Andre Tippett Q&A
byJeff Cournoyer
The Patriots Hall of Fame linebacker discusses the 1985 team,
the 20-year reunion and his life today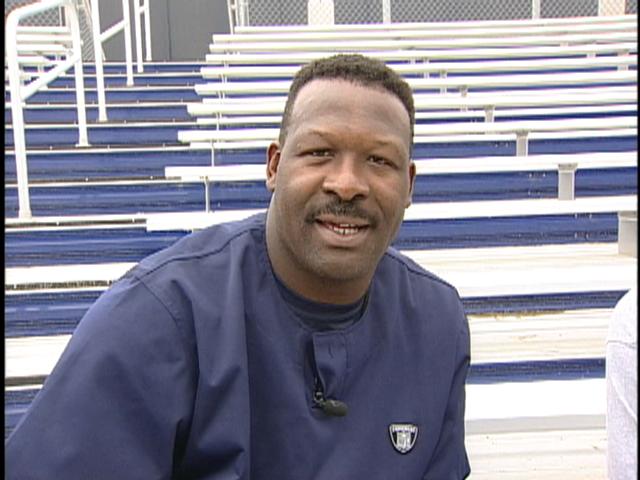 Andre Tippett played his entire 12-year career with the New England Patriots.  He earned five trips to the Pro Bowl, and is one of just seven linebackers in NFL history to record 100 career sacks.  The former Iowa product was inducted into the Patriots Hall of Fame in 1999.
The former Iowa standout was the leader of the Patriots' defense in 1985 when the team won the first AFC Championship in franchise history.  He sat down with Patriots Gameday to discuss his current position as Patriots Director of Football Development and Promotions, and the 1985 AFC Championship team.
Permanent link to this article: http://uechi-ryu.com/heard-it-through-the-grapevine/
****Check out Art Rabesa's New Forum!!!
Looking for students who would like to attend an Art Rabesa seminar in Florida!
Watch for details!!!! You don't want to miss this one!!!!
WinterFest 2008
Everyone had a fantastic time at this years event. We began on Friday with an all-day golf tournament, an evening of Karaoke – an all day Uechi workout on Saturday and a rest day on Sunday where everyone did their own thing. Mount Dora is a great place to spend the day, with fabulous restaurants, shops and other sightseeing attractions.
A group of us just returned from Orlando where we feasted on some of the best Chinese DimSum outside of China.
I wish to thank all the schools who supported the event, expecially all the New Englanders who fled the cold and snow to enjoy a few days in Paradise!

Special thanks to Sensei Kimo Wall who helped ease the training pain with his healing KonLi exercises and Sensei Roy Bedard who taught the last session of the day on "realism" as being a process of the mind and the application of technical skills that are found in classical martial arts.
Permanent link to this article: http://uechi-ryu.com/winterfest-2008-2/
Wow!
Kimo Wall just sent me an e-mail, saying he is coming to WinterFest!
I'm very pleased with the response this year. Should be a full house. Sunday, Jan20th will be the last day to register.
---
Last Minute WinterFest Registrations!!!!
Jan 25-27, 2008
[update: it is fixed!}
If you tried to register on-line within the last couple days, we did not get the information. Our new store had a problem while moving some categories from the old store. We didn't know about this until today.  A new store item is being built, but may take awhile to show up on-line. Meanwhile, if you wish to attend WinterFest and you didn't get a "approved" confirmation, please send me an email ASAP.
Thanks,
George Mattson

New Web Store
Permanent link to this article: http://uechi-ryu.com/website-update/
The Student and The Master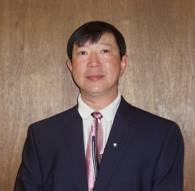 To the reader, please do not make any more of this than a student's inquisition for knowledge and understanding.
I have been a student of martial arts for over 47 years.  In 1988, I was honored with "master" status by the Government in Southern China.  Although Hung-Gar was my major influence, I've also studied other systems such as Choy-Li-Fut, Northern Mantis, Tai-Chi and many more which have affected my outlook and understanding of Uechi-Ryu.
I've also realize I've been a student of martial arts many more years then some of my teachers.  My Mantis teacher has been studying for 22 years.  I was learning the Drunken Sticks from another master with 17 years of total training.
To some, that may be an issue.  I was honored these gentlemen took the time to make sure a foreigner like myself got a chance to study authentic Chinese Kung-Fu the way it was meant to be taught from the land of it's origins.
As in many cultures, we are taught from the very beginning to honor and respect all who preceded us.  This is a given and we have learned it well.  We should always thank and appreciate anyone and everyone who has contributed to our leanings and skills.
Does this mean we should not or can not exceed our teachers?  Does our respect for one now become our hurdle or road block?  Are we limited to never exceed our teachers?  Will our curiosity for more knowledge offend the very people who helped pave our roads?  Should we stop training when we notice our skills being heighten to a level rivaling that of our masters?
To me, the answer is simple.  I need not ponder on the issue of any of my student exceeding me for that is my wish.  If any of my students should exceed me in knowledge and understanding then I have done my job well.
Our students are our seeds to the future of our art.  From the strong roots which we have provided, they should flourish with larger trunks, longer and stronger branches and greener leaves.  They become who they are because of their hard work.  We as teachers, only provide the materials and the tools.  They will honor us as we honor Master Kani and Kunbun Uechi.
If our intentions are that no one is allowed to sit with the master and this is the teachings to our students, then this art, with each generation, will certainly be doomed to be diminished and will fade from existence.  My hopes are that my students learn all I have to offer and with proper training, add and compile to our collective teachings.
I have been to many dojos where students are told "this is how" a technique is used instead of "this" being only one of the options.  We are all individuals.  We all have our assets and short comings.  To train and teach my students to be exactly like me is something I would never do.  All my students are taught who I am and what I do.  My encouragement is for them to be who they are and practice what they do.
Darin Yee
Permanent link to this article: http://uechi-ryu.com/the-student-and-the-master/
Happy New Year to All. . .
Have a safe and enjoyable Holiday and a wonderful New Year.
Don't forget WinterFest. January 25, 26 and 27th. Get out of the snow and cold weather. Come on down!
Love to you all from Susan, George and Tia
——————–

Update:
The Uechi-ryu WinterFest will be held in the beautiful Florida town of Mount Dora on Friday, Saturday and Sunday, January 25-27, 2008. I'm very pleased to report that quite a few of my New England Uechi-ryu friends and students have already registered, including Roy Bedard, Darin Yee, Fedele Cacia, Harry Skeffington and John Page. Click here for the latest WinterFest updates.
Susan has checked out the local hotels, motels and Bed & Breakfast facilities which are posted on the WinterFest site.
I hear through the grapevine that a number of WinterFest participants will be either bringing the Motorcycles down or renting one for sightseeing. What a great idea!

---

Didn't we just celebrate Christmas???
Won't be long and I'll be digging that old Santa picture out of storage and will be posting it here for a couple days. Maybe it is because I'm having so much fun, but it seems as though time is passing by sooooo fast. As we get older, everything seems to shrink. . . Hours, days, months. . . savings account!

For you history "buffs"….


I found a shoebox full of very old Cambridge Street Dojo photographs. Wow, what memories these pictures revive…
Recognize anyone???
---

A couple of items:
1. I'm continuing to fix the table of contents on the left side of this page. Please register, if you haven't already, to view all the items. You must use your real name and e-mail address. Otherwise you won't get a confirmation email in response. Be sure to follow the simple instructions to complete the confirmation.
2. Because this website has been around for so many years and since I don't delete anything, there is a tremendous amount of information on the server. Trying to compress everything into a few categories is misleading and often times requires a couple of tries to find where the information is located. Please let me know if you have any suggestions to make navigating easier.
3. I'm continuing to add information in the F.A.Q. section (Frequently Asked Questions). You can find the FAQs in the "Directories" section.
4. I still get quite a few e-mail every month from people who register here (Uechi-ryu Karate) and then discover that they can't post on the Forums (Eastern Arts Forums). That is because a separate registration process is required to post on the Forums. The two features share the same server, but technically are different sites.
5. Beginning in January, our existing Store site will be discontinuing service. Sue and I (G&S Consulting) are taking this opportunity to create a new store, with new features and many less products. If you have any suggestions regarding products we should be offering, please send us an e-mail.
6.
We have sold out of the deluxe Gi bag and don't plan to reorder them. (storage is a problem here in Florida!) There are only six regular Gi bags left, with the embroidered uechi/IUKF logo. Being sold at cost…. $25.00.
7. Check out the old store before it disappears. Lots of interesting and probably "collectibles" residing there, soon to disappear forever.
---
Permanent link to this article: http://uechi-ryu.com/happy-holiday/
The upcoming 2008 Summer Fest promises to be a most special one. It will take place from Friday, August 8 to Sunday, August 10, 2008, at the Massachusetts Maritime Academy, on Cape Cod. There will be the chance to get together and make new friends, see old friends, share knowledge, and learn new techniques and training methods. Two guests this year will be Kimo Wall, noted martial arts historian, Kobudo and Goju Ryu instructor, and Dr. Liu Chang-I, third generation master of Liu family Feeding Crane, a very powerful Southern Chinese form of Kung Fu, a style related to Uechi-Ryu.
To make this coming Summer Fest truly memorable, the man who taught many of us, taught our teachers, and brought Uechi-Ryu Karate Do to the United States will be celebrating two anniversaries, and two important events. Sensei George Mattson will be celebrating his 50th continuous year of teaching Martial Arts. It will also be the 25th anniversary of the Summer Fest, which was first held in 1983, on Thompson's Island, in Boston Harbor.
In addition, Sensei Mattson will be publishing and releasing his fourth book on Uechi-Ryu Karate. Lastly but certainly not least, Sensei Mattson will be promoted to 10th Dan by the International Uechi-Ryu Karate Federation. The biographical review of his life and accomplishments and the promotional will be memorable.
To attend the 2008 Summer Fest, look for its notice on the Uechi-ryu.com website, where you can sign up easily. The IUKF is looking for both individual and corporate sponsors for this event. Contributed funds will go towards the festivities, and towards bringing inspiring martial artist masters to join us at Camp. Please address your enquiries and contributions to John Page, Esq.,
We want you to join us for this historic event!
Paul Haydu
Chairman, IUKF Board
Permanent link to this article: http://uechi-ryu.com/summer-fest-celebration-for-sensei-george-mattson/