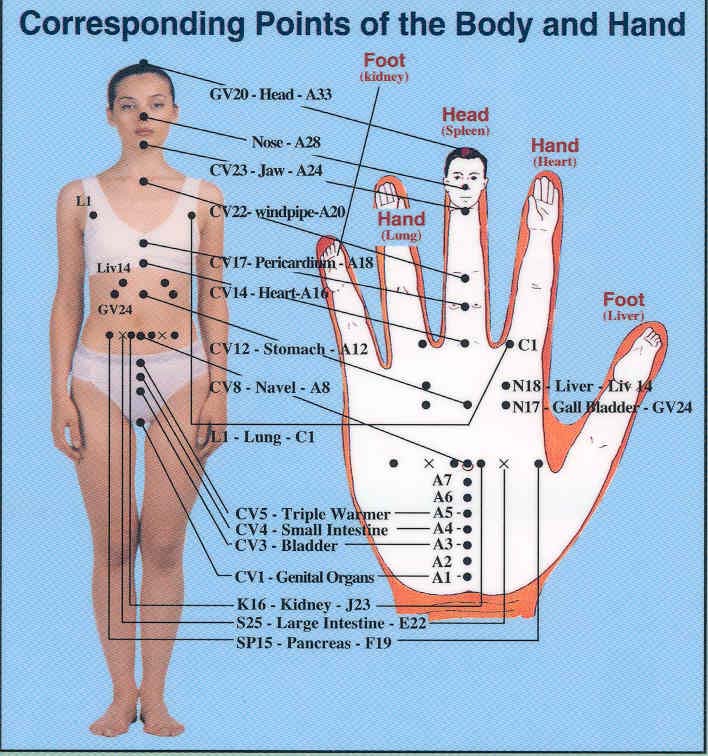 The Global Self-Care Initiative
Acu-Hand Therapy
Module I for
Uechi-Ryu "WinterFest "
February 26, 27, 2010
Course Outline
Friday Afternoon Introduction
Koryo Sooji Chim (Korean Hand Therapy) History
Presenter Demo– Practical Application
Saturday Afternoon Instruction
Mapping the Hand
Corresponding Areas of the Hand Relating to:
Front, Back and Sides of the Body
Upper and Lower Extremities
The Treatment of Acute Injuries
Ion Pumping Cords
Ap Bong (press pellets)
Hand Magnets
Moxibustion
Hand Acutherapy Testimonials
To Dr. Frank Yurasek and Dr. SaTerra Vishnu,
These are the results of putting into practice the hand acutherapy that
you taught on 12.5 and 12.6 of 2009 at Cleveland, Ohio for CNHP.
This has enhanced my Shiastu and Naturopathic Healing methods.
The following are some testimonials that I have observed in the short
time I been using this method.