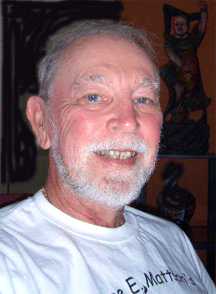 More NEW Updates!. Entertainer/TaiChi senior practitioner, Sherry Malone will be demonstrating a double sword set at the Masters Ceremony AND entertaining us in the lounge following the event! WOW! Check our one of her songs here.
NEW _ July 31, 2011: "Impact" punch/kick competition poster
Finals to be held at the Saturday evening Masters Celebration!
July 29, 2011 MASTERS CELEBRATION NEWSLETTER!!
SummerFest Schedule finalized – Please download, print and bring with you!
Just added a note to this article –  posted by Bill Glasheen on his forum.
Sue and I continue to be very busy preparing for next month's SummerFest. We have tried our best to consider all requests from the many regulars who support this activity every year and who want to make sure we continue to run a successful event.
Attendance has not been great the last few years. I suppose we can blame the economy for much of this decline and of course, I am no longer the only one holding seminars during the summer. But, in talking with my friends who conduct Summer Camps, none are really attracting that many students, which raises the question of "why"?
My feeling is that many dojos are being super protective about controlling what activities their members support. I remember one business organization promoting the motto: "If your students plan to spend a dollar on anything martial arts related – make sure that it goes into your cash register!"This doesn't sound like a motto that will get teachers to encourage their students to attend a camp.
Although I fully understand the reasoning behind this philosophy, I believe it is terribly flawed. Sure, short term, attempting to control student's movements and interaction with outside martial artists will keep students confined to your dojo, but I don't think it will work in the long-run.
Historically, students who attend SummerFest, attend almost every year!And they continue to train at their dojo. They come to SummerFest to share experiences, meet other Uechi practitioners and explore the manymartial arts that are related toUechi. They not only learn about different martial arts, but they are shown how their Uechi -ryu can be performed, utilizing elements of these different disciplines. Students return to their dojo, recharged and revitalized with new information, techniques, applications and with amindset that provides them with material to make their next year at the dojo something they will look forward to.
Teachers should be taking advantage of this opportunity to learn new material and new understanding of what they do on a daily basis. They too, should be in these classes, taking advantage of the energy found in every seminar.
One of the biggest problems I find in dojo that have been around for awhile is teacher "burnout"!It is very tough to teach classes two-three times a day, six days a week in some cases – and appear "interested" in giving a class an exciting lesson. Teachers – take a weekend off and get your batteries recharged! I promise you won't regret it and if you have been putting it off, make this year the year to give it a shot.
I am very proud of the fantastic group of Uechi-ryu instructors who have sign-on to provide interesting and important instruction relating to your Uechi and I'm equally proud of the many teachers of related arts who are presenting very important instruction that you can incorporate into your martial art studies.
And of course, I'm going to be working all weekend, encouraging students and teachers to practice "smart" and master important "core" principles of Uechi-ryu that will enable you to continue your training for a long and healthful lifetime.
Please note – Although I am anIUKF member, SummerFest is not an event that focuses on organizations, politics and/or style variations. Never was and never will be!
We are all wearing a white tee shirt and white gi bottom with your karate belt. Its funny, but when people work out together, sweat together, learn together and have fun together – they bond as fraternal brothers and sisters of the martial arts.
That is the way it has always been with SummerFest. Be part of the energy this year. Register Today!
George E. Mattson
321-273-0409
SummerFest: August 5,6 &7 (Fri-Sun)
I've taught traditional martial arts for 33 years, and noted how the interest waxes and wanes with time. A cool movie comes out and your classes fill. A new fad comes along and you're left with just "the faithful." Over time quality remains, and the whims of the fickle evaporate.
As for getting out of the dojo, just do it. If you have an instructor who insists you shouldn't study from others, you're a fool. If you're falling victim to the marketing crap spoken by one-stop-shop-only McDojos, you're being taken. If you're an instructor, you need your batteries recharged AT LEAST once yearly. In the past when I've brought students along, the "camp effect" is even more pronounced as my students see and appreciate things that I don't. In the end, the dojo wins.
Find a way to go. Bum a ride, bring a friend, borrow some cash… just get your asss out of the house and join us. I promise there will be non-Uechi things there that will flesh out your Uechi – if you allow it. I'm doing my best to put a posse together myself, and it's likely to be a good-old-fashioned car road trip. Maybe we'll even stash 4 people in a room meant for 2. Been there, done that. We don't even pay attention to the gender, so long as we're all ladies and gentlemen.
More later. Meanwhile… I hope to see you there.
– Bill