Sorry. . . No More Advanced Registration
Bring your own lunch and register at the Maritime Academy (See Susan) DayTrips Only. . . $150
Looking forward to seeing you all Friday morning at 6:30AM. Meet at the tent!
FireDragon Honor Role (5th year)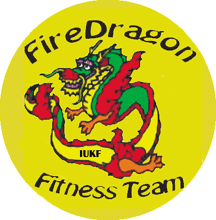 TM
T

he FireDragon crest and Lapel pin will be awarded, at no charge, to all those who participate and pass the FireDragon tests, held on Saturday at SummerFest.
Congratulations to all who participated in this extreme test of physical fitness and endurance. (list of winners)

To be listed, all performance tests must be authorized by administrator and certified passed by two approved witnesses.
The Test:
Stage 1: Maximum push-ups that can be done in a minute. These will be flat-handed pushups, with elbows rubbing against the body (sort of like karate fist pushups). I'm still debating on whether or not to ask for fist pushups. Right now I think not, but opinions welcome here. 
Quickly go to stage 2. 
Stage 2: Maximum pull-ups that can be done in a minute. (This is the one I want to do a little more research on.) You get one shot here. Once your feet touch the ground, you are done. 
Quickly go to stage 3: 
Stage 3: Maximum sit-ups that can be done in a minute. These will be bent-knee situps with a partner holding your feet. 
Quickly go to stage 4: 
Stage 4: You get one minute to do 2 tries at a standing broad jump. Your best effort is your score. 
Quickly go to stage 5: 
Stage 5 : Maximum number of "squats" that can be done in a minute. A squat is to be done down to thigh-parallel, and then stand completely up. Any squat that doesn't go down that far, or goes all the way down does not count. Judge will stop you if form gets unacceptable. 
Quicly go to stage 6: 
Stage 6: A one-mile run.
---