IUKF Statement of Purpose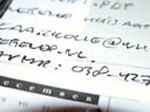 The IUKF Board of Directors welcomes the opportunity to help redefine the mission and role of this important organization.  After much thought and discussion, the Board has agreed on the following picture of how the IUKF should best function, for the benefit of its members, and the art….
The IUKF will operate as a professional association made up of its practitioners and teachers.  Its purpose is to serve the needs of its members, to enhance the practice of Uechi-ryu, and to grow the membership of the IUKF community.  It will not be regulatory, or governing.  Besides promoting the practice and enjoyment of the art, it will establish minimum qualifications for promotion, and for the granting of teaching and honorary titles.  It will issue the certificates of such achievement.  Through the Uechi-ryu.com website, through regional and individual dojo activities, and through Summer Fest, the IUKF will facilitate the study of Uechi-ryu.
The IUKF will assist both teachers and students.  While it will help the setting of voluntary standards for each rank, it will not pass judgment on students, outside of recognizing their accomplishments.  Decisions on who passes Black Belt tests will be in the hands of the student's instructor and seniors in that student's lineage.  The chain of command will be observed in all situations, so that the student is responsible to his/her teachers. It is the responsibility of these teachers to interpret and maintain the requirements and minimum standards of the IUKF.

The IUKF Board of Directors sees the teacher as the key to the growth and success of Uechi-ryu.  The student strives to learn what s/he has been inspired to accomplish by their teacher.  No one is more qualified to know about the work the applicant for rank has put in, nor about what's in the applicant's heart.  Dojo may carry out their own tests, or join with other like-minded dojo for more formal testing. Master rank ceremonies will continue to be conducted at the annual SummerFest.
IUKF will appoint a Test Board Administrator in every region. The role of Test Administrator is to represent IUKF in the following areas:
Receive test applications and fees prior to deadlines.

Determine that all candidates meet IUKF test standards regarding total time studied and time in grade.

Make sure that a Master instructor (in the lineage of the student if possible) will be supervising the test.

Receive the results of the test.

Communicate these results to IUKF, make sure certificates are received and results posted on the IUKF Black Belt (and Titles) Registry.

Test Administrator may be invited to tests, but is not required to attend.
Darin Yee has been appointed the New England Test Board Administrator. In his additional role as Public Relations Director of IUKF, Darin will be working with other Region Test Administrators. If anyone has any question or suggestions regarding this document, please contact Darin or other members of the Board.
The IUKF Board of Directors
Paul Haydu, M.D. Chairman
David Berndt, Treasurer/Membership Director
Darin Yee, Public Relations
Harry Skeffington, Committees
Henry Thom, Director
Advisors to the Board:
George Mattson, President
John Page, Legal Advisor