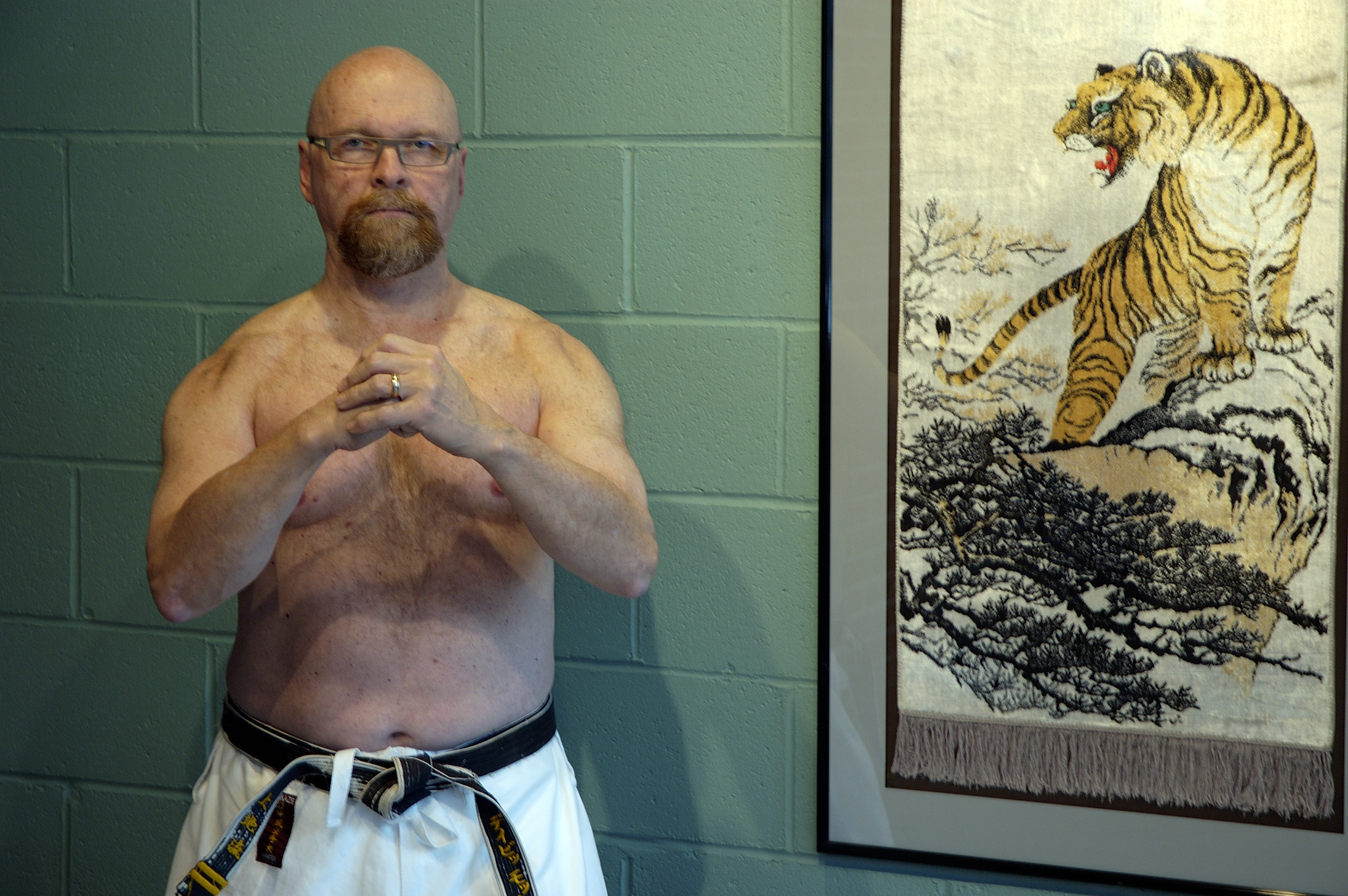 Hello all
I am very pleased to announce the upcoming seminar with Sensei Dave Mott.
The OURA has been working very hard over the past few years to make this possible. We have held several workout at OURA member dojo across the Province with great turnouts and will to continue to do so in the future.
Many of us have become members of IUKF Canada and are looking forward to Sensei Mott's visit.
If you have any questions please contact me at this email address.
Victor Swinimer
President OURA ( Okinawan Uechi-Ryu Association )
---
Okinawan Uechi- Ryu Association of Nova Scotia is pleased to present a weekend with Sensei Dave Mott ,Hanshidan head of the International Uechi-ryu Karate Federation Canada.

Friday April 25
6:30 to 8:30 Adult Brown and Blackbelt
Bridgewater Dojo
115 Pleasant Street ( Queen Street entrance top floor )
OURA members $20
Non-members $30
Saturday April 26
Morning Sessions Juniors only
10:00 to 11:00 White to Yellowbelt
11:00 to 12:00 Yellowbelt and above
OURA members $10 per session
Non-members $15 per session
Bridgewater Dojo
Afternoon session 1:30 to 3:30 Adults only all ranks
OURA members $20
Non-members $30
Sunday April 27
12:00 to 2:00 all ranks Junior and Adults
MilfordSchool
Exit 9 off Highway 102 then right on Highway #2 , 1.2kms to Riverside Drive and School.
OURA members $20
Non-members $30
Those wishing to stay in Bridgewater check the Best Western for a room rate.
For those planning to attend all of the sessions the cost will be $30 for OURA members only. The space in the Bridgewater Dojo is limited and OURA members will be chosen first for spaces. All must preregister so I can let non-members know about available spaces at least two weeks in advance. I ask all Dojo owners to take care of this and send names and sessions that will be attended. Please bring the correct amount of money for each session.
Following the workouts at the end of each day there will be a meet and chat at my house. I will give directions at the sessions. Sunday we will decide on the location.
Please contact me with any questions. Victor Swinimer , President, OURA