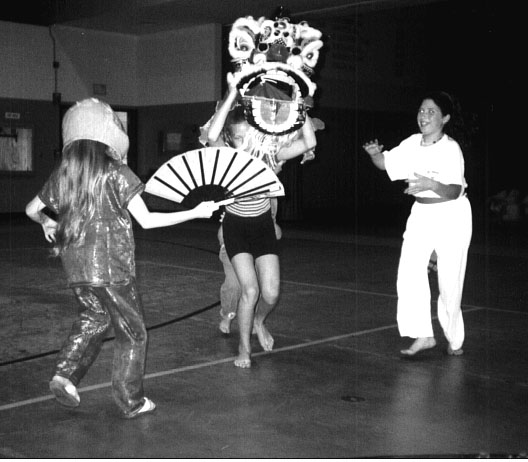 Dynamic Junior SummerFest: (Saturday – 9AM – 3PM)


Darin Yee is in charge of the children's program. He has the amazing talent for keeping his charges busy all day long, alternating physical outdoor classes with indoor role playing, games and innovative programs. Darin will be assisted by his team of instructors
To register for JuniorFest, simply click here and print out the application and be sure to select the JuniorFest option.
You may also pay by credit card on our secure uechi store. Click Here. You may bring the registration form with you on Saturday.
Junior Fest Schedule:
Saturday ,  9-9:45am: Introductions to instructors and warm up exercises consisting of traditional Uechi warm ups, jogging around the boarded field, individual stretching and partner stretching,
10-10:45am: Punching and kicking drills consisting of form, power, timing and positioning.
11-11:45am: Cardio exercises consisting of running, jumping drills and relays. Including games such as flag tag, dodge and maybe dodge ball depending if I can get non sting balls where no one can get hurt when hit.
12-1pm: Lunch the Jungleplex will not have a buffet. All lunches need to be ordered in advance.  Such as pizza, hamburgers, hot dogs, chicken nuggets and drinks. They will have meal tickets.
1-1:45pm: Explanation of kata, techniques, hands as weapons, feet as weapons, history according to material in red book and the first book (Way of Karate). Children will hold their hands accordingly and allowed to lightly apply pressure onto sticking pad to get a feel of what it feels like to actually use that weapon.
2-2:45pm: Hand techniques and combinations. A better understanding of how to generate more power in you attacks.
3-3:45pm: Kicking techniques and combinations. 3 basic kicks. Front kicks, side kicks and roundhouse kicks.
Using these kicks in combinations and if time allows, back kicks, spinning kicks and jumping kicks.
4-4:45pm: Each student performing kata for groups of adult black belts and being critiqued on paper to take home to their sensei to see and do as they wish. Maybe I can combine 2 of the above seminars and use the last hour to present certificates of accomplishments to every participant which I will have signed by GEM and myself.