Roy Bedard is a professional consultant with over 20 years experience in the public safety sector. He has traveled throughout the nation and abroad providing training and expertise to police, corrections and the military with RRB Systems, International.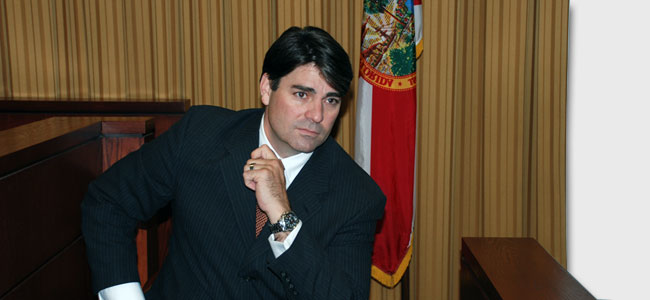 How to retain me Call Toll free: 888-302-2866
Police Procedure, Self Defense and Governmental Use of Force
Roy Bedard has over 25 Years experience in law enforcement, private security and corrections use of force training, addressing force transactions in the field, in facilities, state prisons and county jails. As a career field and classroom instructor, Roy Bedard is gifted with the ability to clearly articulate and describe the often confusing and complex science of law enforcement decision making and use of force in easy to understand terms. He has helped legal counselors, administrative personnel and civilian jurors make sense of the contributing factors which justify or invalidate the use of force.
Mr. Bedard has consulted and trained law enforcement officers throughout the US and abroad since 1986 on issues including, empty hand tactics, proper use and application of handcuffs and restraints, use of police impact weapons, deployment of chemical aerosols and sprays and the use of firearms and dart firing stun guns. He has testified in deposition and open court to matters involving use of force decision making, arrest procedures, street interdiction, private security permissions and limitations, jail classification issues, facility security, policy review of operational procedures and cell extraction methods. He is an approved expert in combat stress, and has offered testimony in civilian claims of self defense. He has never been rejected as an expert in any jurisdiction where he has been asked to offer testimony.
Mr. Bedard is available for a preliminary consultation to determine if he may provide expert assistance in both civil and criminal cases in State or Federal court.
A full curriculum vitae is available upon request.
Expertise
Police and Corrections Policy and Procedure
use of force; arrest techniques;
Citizen Self-Defense claims
justifiable use of force; castle doctrine; stand your ground laws
Police and Corrections Equipment, Training and Application
handcuffs and restraints; chemical agents;electronic control devices (ECD); batons and impact weapons; firearms;
4th Amendment,
reasonable suspicion; objective reasonableness; probable cause;
8th Amendment
punitive force; cruel and unusual punishment
police Procedures
patrol; response to calls for service; suspect identification field interviews; apprehensions and detentions
Field Training
"Excited Delirium"
Academy Curriculum
development; research; application
Recent case for which I have been retained:
State (Florida) v. Wylie
Hamilton v LaJoie et al 3:2007cv00148 Connecticut District Court 42:1983 Prisoner Civil Rights
Faybik v Coates 8:2008cv01481 Florida Middle District Court 42:1983 Civil Rights
State (Oregon) v. Van Ornum
State (West Viriginia) v. Messer
State (Florida) v. Squire
Roeber v Makowiecki et al 8:2007cv00954 Florida Middle District Court 42:1983 Civil Rights Act P. Petitions Prison Conditions
Keys v City of Chicago et al 1:2009cv04162 Illinois Northern District Court 42:1983 Civil Rights Act
State (North Carolina) v Taylor
Amelis-Casdorph v Rick Beseler et al 3:2009cv00490 Florida Middle District 42:1983 Civil Rights Act
Nims v City of Ames 4:2009cv00176 Iowa Southern District Court 28:1331 Fed. Question: Personal Injury
Gainer v White et al 8:2008cv02134 Florida Middle District Court 42:1983 Prisoner Civil Rights
Chukes v Young et al 4:2009cv00432 Florida Northern District Civil Rights Act
State (Florida) v Rice
State (Florida) v Graziano
Goins et al v. City of Quitman et al 7:2009cv00133 Georgia Middle District Court – Civil Rights Act
Knight v. Forsyth County, et al 1:2009cv01790 Northern District of Georgia – Civil Rights Act
Thomas v Borough of Swissvale, et al 2:2009cv00996 Pennsylvania Western District Court – Civil Rights Act
Williams et al v Miami Dade County et al, 1:2010cv21045 Florida Southern District Court – Civil Rights
State of Georgia v Kopkie
Al Poisson v Saint Mercy Medical Center et al, C10200805593 Court of Common Please, Lucas Ohio
Mioka Medolla and Jason Galindez v Officer Craig Davis and Officer Chris Fagakis, Fifteenth Judicial Circuit in and for Palm Beach County