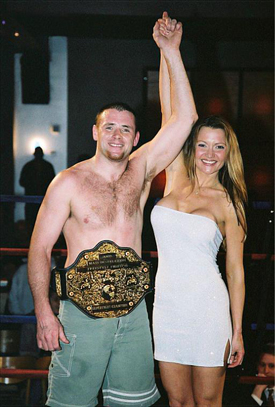 Sensei Pomfret will be teaching a seminar on Saturday!
Although there may be one or two of the 3/4 million people who visit this site every month who don't know Shihan Pomfret or his superstar student, Joe Lauzon, I suspect the vast majority of you will recognize his name and incredible fighting skills.
What many of you may not appreciate, though, is that Joe is one of the world's most talented as well as "gifted" martial art instructor, capable of clearly and simply transmitting his knowledge to students.
Even though Joe is a superb "ground" fighter, he has never abandoned his "stand-up" core-uechi-ryu fighting background. Joe and his students win many of their MMA matches with their powerhouse "standup" techniques.
Looking for a way to prepare for Joe's seminars? Why not order Joe's two DVD and begin practicing the fundamentals of ground fighting, taught by best.
Most important – Get those SummerFest applications in early! Oh yes. . . Joe Lauzon is scheduled to be with us as well! ( He has been a regular at SummerFest for years! – Lauzon was the featured UFC fight on Thursday, June 14th on SPIKE Cable )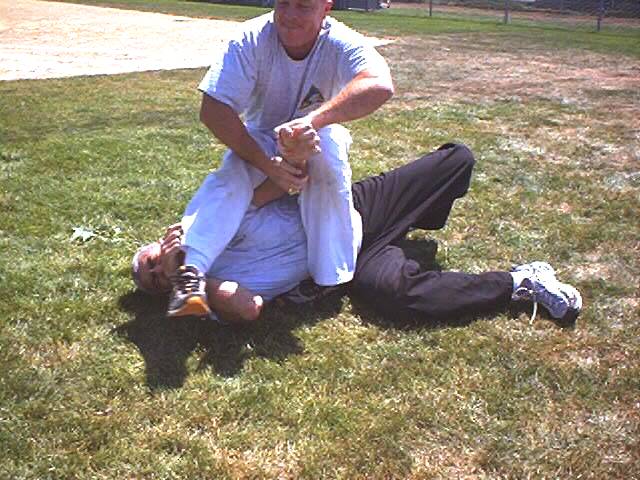 Joe has two really great DVDs for sale on this site. The first one, VidMag 24: Joe Pomfret's Grappling for 'Stand-up' Martial Artists is a "must have" video for the traditional "stand-up" martial artist. Learn the basics of GroundFighting, including the "Shoot", "Hooks" and other very workable techniques. Learn how to get your opponent to the ground, how to keep him there and how to apply submission holds. Demonstratred and taught in an easily understood manner.
Joe Pomfret, assisted by Joe Lauzon, has come up with a dynamite follow-up to his fantastic basic grappling video. This DVD focuses on a new type of grappling pre-arranged kumite that Joe suggests will aid the traditional martial artist improve their ground fighting skill. Another "must have" for your library and one that you will use over and over in your training