SummerFest Updates. . .
7/15/2009: Good news! Joe Pomfret just called and he will be coming to SummerFest and will be teaching seminars in ground fighting. No question – Joe is the absolute best MMA teacher . . . anywhere! Be sure to bring an old Gi or shorts and a tshirt. You will love the way Joe teaches and you will learn a great deal about the finer points of this science!
7/12/2009: In case you need directions to the Maritime Academy, CLICK HERE!
7/10/2009: Posting of Teams for this year's event. If I left your name off, it was an accident. Please send me an email. Click Here to view!
7/10/2009: SummerFest Schedule Summary Posted Here.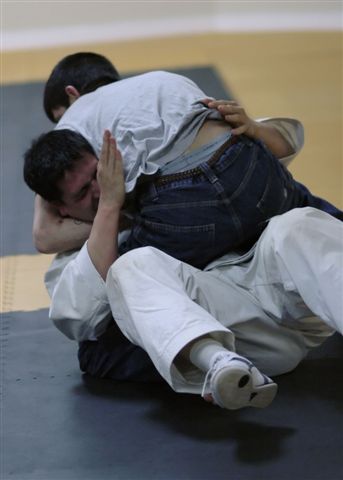 7/8/2009: Don't forget the JuniorFest which will be held all day Saturday. Fred Channel and his team will be heading up this program, aided by a number of senior instructors. JuniorFest will begin at 9AM with a break for lunch at 11AM. The afternoon session will begin at 1PM and end at 3PM. Some of the sessions will be indoors.
7/6/2009: Had a meeting with the IUKF membership director and treasurer this afternoon. He said there was no link on the home page for the SummerFest application!!! MY BAD! So one will be going up in a few minutes. . . check the very top frame of this page please.
Also. . . Received a disappointing e-mail this morning, stating that due to health issues, Jack Summers will not be able to attend the Masters' Celebration this year. Sorry to hear this. We all wish Jack the very best and hope he is back to 100% very soon.
---
I just published my July Newsletter. Lots of information regarding this year's SummerFest, including the IUKF sponsored "Protectors'" seminars, which will be conducted Friday and Saturday. Of course, most of our regular presenters will be there, helping me conduct four – five seminars every hour of the day, throughout the weekend. If you aren't on my mailing list, send me an email and I'll send you a copy: gmattson@uechi-ryu.com
Just heard from one of Uechi-ryu's more "quiet" warriors, John Thurston! John considers Uechi-ryu to be his primary martial art, but he enjoys a number of other martial arts and is considered to be quite expert at them. This year, John will be introducing "Iron Shirt" training to our group:
I would attempt to present the "Iron Shirt" articulation of how one stands. It is what I call the "droopy scarecrow" posture.
One has to have faith in what one has been taught and not slip back and rely on muscle power.
No one in Uechi has ever bought in. However, it is an "optimizing practice" re: "rooting" to the earth.
I will forward one or two pics from "The Way of QiQong" and you have the bulk of the other points already in a reply I made to you.
People might say I am rooted enough, i hit hard enough, but the trick is to draw power from the earth to increase one's Power without 'additional" overstressing of the muscles .
Some pics to follow (Which I will be adding as I receive them)
Common Sense Demands You Learn to Defend Yourself
---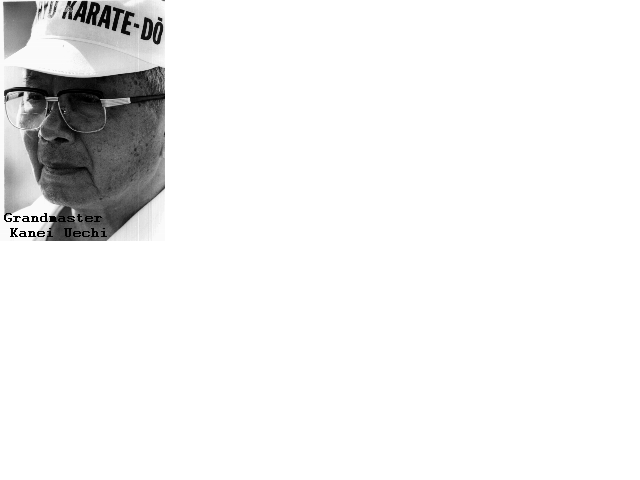 Whats happening at camp this year and why you should be there!
First off, a few people are saying this will be the first SummerFest where the weather will not be cooperating. . . Some are saying they are holding off registering because they are waiting to see if New England will finally get out of the Winter doldrums it has been in for the past three months. Some are predicting that New England won't have a Summer this year! 🙂
Well. . . worse case scenario. . . SummerFest will carry on in the huge Maritime gymnasium, which will actually make a few participants happy. . . You see, not everyone likes to work outside while enduring ten hours of sun and wind! Personally, I enjoy the outdoor workouts and believe the Mattson luck will once again prevail and this year will be the 26th SummerFest where we will be blessed with fantastic weather, exciting and interesting seminars and workouts.
Check in daily. I'll be posting information on activities and presenters.
Best,
George Mattson