Hotels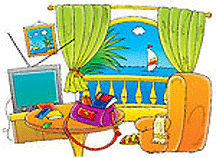 Make reservations now. Plymouth is a large tourist area and rooms are beginning to sell out. Reservations can be canceled without a penalty.
The Bradford Inn and Suites  ( www.bradfordinnsuites.com   508/746-6200).  Rooms look clean and right on the water.  Their rates are $119 to $129 per room.  $149 for a suite with living room.
The Inn at Plymouth Bay are 1 bed $99, 2 beds 109, suites $149.  They will do a 20% discount for events.  You have to do the math. ( www.plymouthbay.com   781/585-3831).  Off the highway.
The Pilgrim Sands is $155-195 ( www.pilgrimsands.com   509/747-0900) 10% of for Jungleplex events.  Owner a martial arts person.  Very nice guy.  Ask for Dave.  Goju student for many years.  Still training.
Hampton Inn & Suites, Plymouth rates are $129.00 – $149.00 per room per night.  (www.plymouthsuites.hamptoninn.com   508/747-5000).
The Radisson will be getting back to me with a better price but at this time, $179 per room (www.radisson.com/plymouthma   508/747-4900).
The John Carver Inn & Spa is $179 per night ( www.cataniahospitalitygroup.com   508/746-7100).
Best Western Cold Spring rates are $143-$17.  10% discount for AAA, AARP or anything.  They mentioned they take all discounts. ( www.bwcoldspring.com   508-746-2222).
Hilton Garden Inn is $179-$189 ( www.plymouthma.stayhgi.com   508/830-0200).  It is right next door to the Jungleplex. There is a new sales manager who may give a better rate. I am still waiting to hear from him about a discount.
Another place is  www.theblueanchormotel.com
From a Canadian who got a good deal near Plymouth: It looks like we will be staying at the Holiday Inn in Middleborough. It was our best rate and easy to find. I think it is about 20 minutes or so from Plymouth just off the 495.
Ask for a Jungleplex discount, some of the hotels will give one, but there is always AAA.
The hotels/Motels close to Plymouth fill up during the month of August. You may have to do a Google search to find something. Please. . . book early!!!
Kingston and Marshfield are not too far…