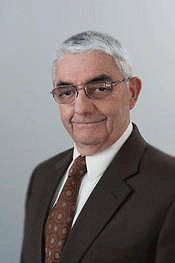 Senior Uechi-ryu Black Belt teacher dies!
Joseph Frisella passed Saturday, April 23, 2011 at the age of 71. He began his study of Uechi-Ryu in 1970 with Charlie Earl at the Providence dojo. Joe worked out faithfully with Joe for 37 years. In 2007 Joe ran the dojo in Wakefield, RI and continued working out with Everett Chrisman.
During the past 2 years, Joe had been working out in both Rhode Island and driving twice a week to Plymouth, MA to work out with Darin Yee.
Joe was a Kyoshi-Nanadan in Uechi-Ryu. Joe had also compiled many years of Yang Tai-Chi. Recently, Joe began learning a southern darn doe form, southern stick form and Wong Fai Hong's tiger crane hand set.
Joseph Frisella was indeed a great martial artist. He was open minded enough to understand our learning is never ending and maintained his quest for a better understanding. Joe was also educated and trained beyond any questions that he was a true master.
The following note was sent by Darin Yee:
I met Joe Frisella 2 years ago at Manny Neves' Lynn dojo. We all performed our katas individually towards the end of class to be viewed by all. Everyone's performance was extremely impressive. There was great power, stable stances and intense focus.
Joe was very interested in the smoothness of my kata and the dynamics in the movements. I explained to Joe it was the mind set rather then a difference in movements. We spent a lot of time discussing training and personal ideas. Joe asked if he could come to Plymouth sometime to work out with me. As always, my dojo is opened to any and all Uechi practitioners with an open mind and a willingness to explore that which is within our reach.
I've had the pleasure of working out with Joe these past 2 years and my training and teaching has been more enjoyable because of his enthusiasm. Joe accompanied me to Winter Fest in Florida this year and was looking forward to Summer Fest this August.
Joe also asked if he could accompany me to China this year and be introduced to some of the kung fu villages I train in and to see some of the universities which teach a lot of these choreographed "kung fu" we see in the movies. I was making arrangements to bring him this October. I am very saddened by the fact he will not be there this time but he will certainly be there in spirit.
Joseph W. Frisella of Wakefield, age 71, died in the afternoon of Saturday April 23 at Rhode Island Hospital. He was surrounded in the loving company of his four daughters and their families when he passed, just hours after experiencing a sudden stroke the day prior.
Despite being born and dying in Providence, Joe lived nearly his entire life in Wakefield, the town he loved with all his heart. He was a son of the late Dominic and Mary (DePerry) Frisella; he is survived by his elder sister, Annette J. Frisella. He leaves behind a legacy of successful women in his four daughters, Teresa M. Vanderlinde, DO of Dover, NH, Brenda Scondato of Tuscon, AZ, Laura Choquette of Wakefield, and Mary Frisella, MD of Sturbrdge, MA. They are joined in mourning with their spouses and his eleven grandchildren : Chelsea and Reed Vanderlinde, Jacqueline, Joseph, David and Alayna Scordato, Zachary and Tanner Perry, Shane Choquette, and Megan and Hailey Frisella.
Joe graduated in 1958 from South Kingstown High School; and in 1963 with a Bachelor of Science degree in Civil Engineering for the University Rhode Island. Early in his caree, he worked as the Town Engineer for South Kingston, then for Alan Easterbrooks, and the Keyes firm . For over 40 years, Mr. Frisella was the owner and President of Frisella Engineering, Inc., and was the President of Septic Snooper, Inc. a business he recently created. He loved to say that he was "The number one guy in the number two business!"
Of his many accomplishments, the activities closest to his heart were playing Santa Claus for the local towns for nearly 50 years, and more recently bringing joy as the Easter Bunny over the last 20 years. He enjoyed getting friends and strangers to laugh and sing and dance. All through the month of December, he used to go to houses around town unannounced and give the kids and grown-ups there a real dose of the true Christmas Spirit. He also currently enjoyed being a mentor to children in the school system, giving them a firm yet gentle nudge in the right direction. His is very proud of his Living Legend award from Camp Fuller and the South County YMCA, having served on their Board, and played Peg Leg Pete and the Silver Indian for many summers of campers. He was also a key person in bringing a YMCA pool to South Kingston. He was the leader of the spectacular Parades in Wakefield in the 1970's as the colonial Town Crier.
Everything Joe did, he did it with flair, gusto and a passion for making an improvement in our local communities. Joe was the youngest and first two-term president of the South Kingstown Chamber of Commerce. He was a current member of the Chambers in South Kingstown, Narragansett, Charlestown and Jamestown. He was a seventh degree master Black Belt in the Uechi Ryu Karate style, a way of life for him for over 40 years. He taught classes in the dojo he had built in his home, and continued to study under grand masters in the area. He could be frequently seen practicing on the beach, in a hallway, in local restaurants, on the street side or anywhere he might be bored. He was presently the President of the Rose Island Lighthouse Foundations, and a Board Member at St. Peter's by the Sea. He had been a long term member of the local Lions Club, and thoroughly enjoyed his current participation in the Wakefield Rotary Club. He served as President of the Rhode Island Caller's Association for Square Dancing as well as President of the local Marriage Encounter Chapter. He was a long term Sailing Instructor, a passion that he began as a boy at local Camp Fuller.
He served on the Building Code Board of Appeals, and was a member of the RI Board of Registration for Professional Land Surveyors, serving as chairman from 2002 – 2004. He was on the Coastal Resources Managements Council Action Committee, and the Narrow River SAM Plan Committee. He was a member of the American Society of Civil Engineers, the Rhode Island Society of Land Surveyors, serving as President for two years. He was a professor of Landscape Architecture at URI, and taught Wastewater Treatment Systems for the RI Realtor's Association, as well as Square Dancing and Sailing at URI.
Please join with his daughters in a celebration of the life of 'Jumpin' Joe Frisella. A Memorial Mass will be held this Friday, at 11 AM in the St. Peter's By-the-Sea Church, 72 Central Street, Narragansett. Burial will follow in St. Francis Cemetery, Peace Dale. Visiting hours are at the Avery-Storti Funeral Home, 88 Columbia Street, Wakefield, Thursday, April 28, from 4-8 PM. Flowers welcome; or memorial donations may be made to Camp Fuller via the South County YMCA, 165 Broad Rock Road Wakefield, RI 02879.