Hello all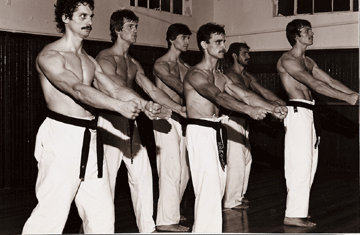 On Sat. June 11th the Okinawan Uechi- Ryu Association will be hosting it's first workout. This will be held at Patty Young's Dojo in New Minas. The purpose of this is to get as many students and instructors from the clubs in the Province together for a fun sweat. There will be activities for juniors as well as adults.
It has been some time since we have tried having a Association in the Province and as different clubs take new  directions in their Uechi we need times to just have fun and workout together.
I have included a poster which I hope everyone can open. If you have any questions please contact me. Also if there is anyone and I know I don't have everyone's email please pass this on.
Victor Swinimer
President
Okinawan Uechi-Ryu Association
Contact Information
E-mail: victorsuechi@hotmail.com
Phone: 902-543-9551