WinterFest 2013 Update:
Thursday Update:
Great turnout for the golf tournament today. Weather was a bit windy, but overall a wonderful day!
During dinner tonight I received an e-mail from Rory Miller. He and his wife Kami, was boarding a flight to Orlando and will be attending WinterFest tomorrow! Wow. . . what great news.
Looks like a very good turnout for this year's event. Hope to see you all tomorrow morning at 9am for opening ceremonies.
George
---
[View Flyer] Register for one or both Days HERE!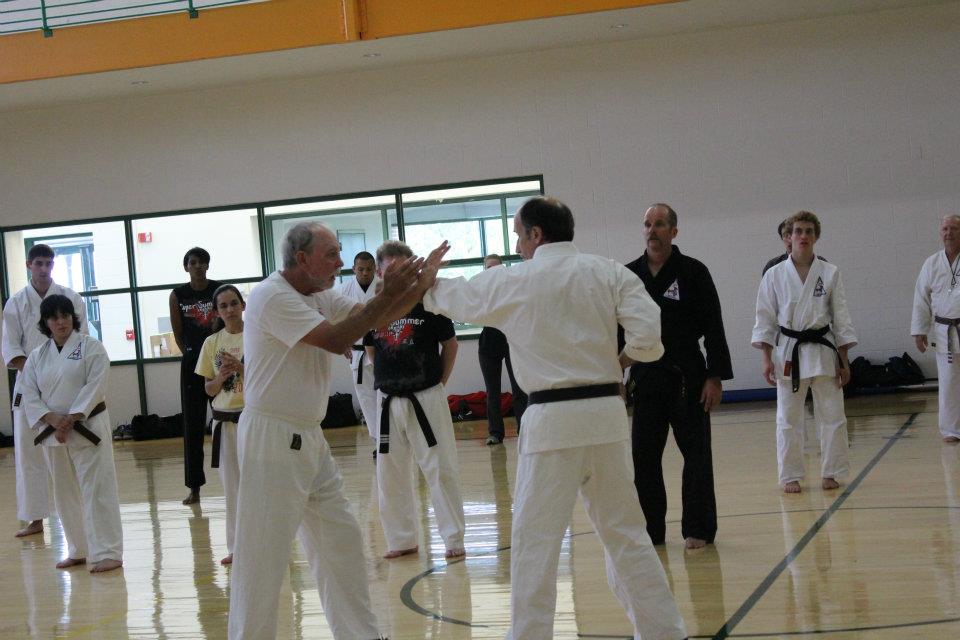 This year's WinterFest promising to be a lot of fun, excitement and fantastic Martial Arts! I'm receiving quite a few advance notices of attendance. . . especially from my friends in New England. . . and all the "regulars" from Florida will be there. Plan to attend for the weekend and iff at all possible, for the week. Orlando and Disney World is a short distance from Mount Dora and there are many places to visit and attractions to enjoy.
We decided to change the dates for next year. February is very busy with school vacations, which makes the airfares very expensive. Lots of activities will still be going on in March, but the price to get here and stay here will be a lot more reasonable.
Make your plans to attend and watch for good deals on air fare. One new presenter who has been promising to attend for years will definately be here for March 1st and 2nd!
Welcome aboard Robb Buckland! I know you are going to love Mount Dora. And I received a call from Sal Aljaber, who will be attending with his students.