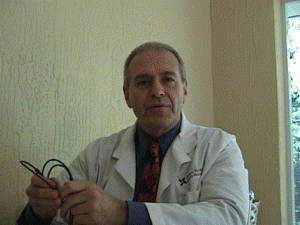 I would like to take this opportunity to welcome Dr. Saterra Visnu to the IUKF section of this website. Dr. "V", as he is called by his friends, has been my "Alternative" medicine doctor for over five years. He has helped me over a couple of rough medical issues that stymied the medical doctors. . . who offered lots of unpleasant drugs and procedures that I considered, but opted to go with Dr "V"'s suggestions. Interestingly, although I didn't go with the medical doctor's recommendation, I continued to visit them and take their tests to see how my condition was faring. In both situations, my condition mysteriously disappeared.
I asked Dr."V" to join the IUKF family as someone who is very knowledgeable about Alternative medicine. He won't be knocking Western medicine nor will he be recommending that you stay away from conventional drug prescribed cures for health problems. I've asked him to discuss "alternative" ways to supplement existing medical doctors advice and along with whatever treatment you are having, try some drug-free/knife-free methods. We understand that everyone is unique and everyone will respond to different methods of treatment.
We have been closely monitoring Joe Lewis's brain cancer fight. Joe said he was taking so many pills following radiation and chemo, that he had to bring in a helper to keep his medication log. His latest update isn't good.  My sister suffered from a stage 4 brain tumor (similar to Joe's) and after the same extreme treatment that Joe went through, she died around 18 months after her diagnosis and surgery.
Dr "V" is willing to discuss the subjects he will be talking about in his video 'shorts'. You must be a registered member of this site to participate.