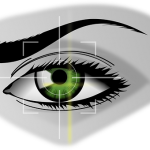 March 1st, I was up early to review my email before heading off to the golf course. I logged into www.uechi-ryu.com to check Sensei Van Canna's forums and as soon as the site was visible, my browser got redirected to a gambling site!
Had I clicked on the redirected site, my computer would have been invaded by the hacker! I contacted our web developer, who check all my websites and discovered that because they all shared the same server, were all infected by the hacker!
It has taken a week to get www.uechi-ryu.com and www.IUKF.net websites back on line. www.athomekarate.com, www.hermantrainer.com, www.mountdorakarate.com, www.uechi-ryu.com/forums will be back on-line by March 7th.
George E. Mattson