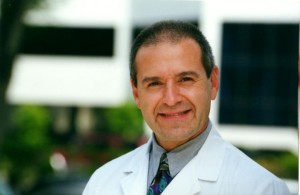 Within the last 5 years or so…
Dr. Andrew Weil, MD, the foremost known holistic medical physician in the United States, came very close to getting his medical license revoked by the FDA for prescribing "Gan Mao Ling" to his patients who were at risk of contracting the "Bird Flu". 
The BIG JOKE about the "BIRD FLU" is….IT'S ALWAYS BEEN THE BIRD FLU!!!
It is the geese and ducks who carry 98% of ALL strains of flu virus when they migrate during the spring and autumn, and the #1 WORLD-WIDE selling homeopathic remedy for the flu is made from the dessicated heart and liver tissue of a duck!!!…..Why?….because all the various strains of flu are found in these two organ tissues!!!….
First and Foremost….
The next three photos are…the most effective and important natural anti-virals available to combat the MASSIVE Cold and Flu surge we are now experiencing. 
YOU MUST TAKE  (viodide and one or the other of these) AT THE VERY FIRST SIGNS OF COLD OR FLU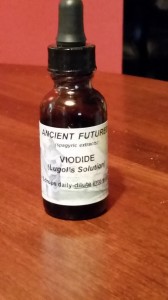 VIODIDE…The contents of this simple but remarkable mixture does more than ANY OTHER SINGLE SUBSTANCE I have encountered in my 30-years as a licensed  holistic healthcare provider…and there is NO ONE who reads this post, WHO SHOULD NOT BE TAKING IT…if not on a daily, but CERTAINLY ON A WEEKLY BASIS!!…
IT IS WITHOUT DOUBT, THE MOST IMPORTANT NATURAL ANTI-MICROBIAL SUBSTANCE ON THE PLANET!!!…In addition, it just happens to be the most important food for your THYROID and is the strongest concentration available!!
A one ounce bottle of VIODIDE is $20.00 plus S & H.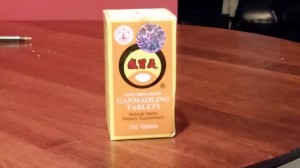 Gan Mao Ling happens to be ONE OF THE BEST KNOWN Chinese Herbal formulas for Flu and Cold….especially with fever, chills and body aches.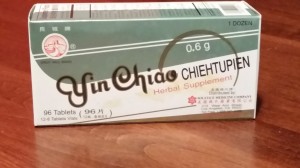 Gan Mao Ling 100-tablets is $7.50

Yin Chiao is my UNBEATABLE FAVORITE to combat the first signs of a cold.  The sneezing, runny nose and watery eyes with scratchy throat…..A Truly GREAT herbal combination to help you resolve cold symptoms FAST and EFFECTIVELY!!
A 12 vial bx.(10 tabs/vial) is $18.00
For those of you who are interested in stocking up on these items, you can email me at: 1acudoc@gmail.com and I will be happy to ship out the next day.
Also, for those who wish to provide these vitally important natural healthcare items to your dojo, send me an email and I will provide quantity discounts.
To You Health and Well-being This New Year!
Dr. V
P.S….Stay Tuned…This is going to be a year FULL of PRACTICAL INFORMATION ON HOW YOU CAN STAY HEALTHY IN ANY SITUATION!!