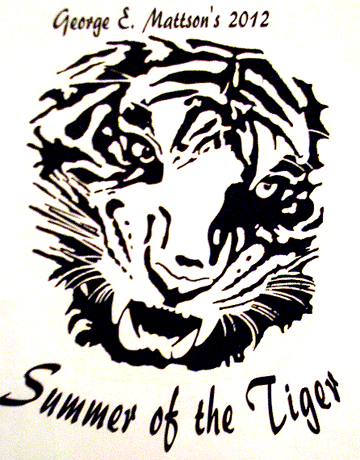 Note: If you are planning to attend SummerFest and pay at the door. . . You must pay in cash! We will not be able to accept checks or credit cards. . .
Susan has selected the design for this year's commemorative SummerFest T-shirt. In 1992, we used this design and it turned out to be extremely popular. The original design was created by Sensei Peter Blackman, who is also one of the master candidates this year.
The deadline just passed for free t-shirts, but Susan has extended the deadline for one more week,ending Friday, July 20th!!!
If you haven't registered yet, please do so today!!