September, 2005 Mailbag
Note: In the course of a month I get literally thousands of e-mail. I don't normally place correspondence in the "Mailbag" that are either labeled "personal" or contain information of a personal nature. As I read and answer mail, if I find a letter that I find interesting, amusing, topical or educational, it gets filed in my "mailbag" for future use in this feature. I try to edit out any personal information like addresses or telephone numbers, unless the writer specifically requests that I publish it.
I welcome all e-mail and will answer everyone in as timely a manner as possible. Don't be surprised if you find (or don't find) your message in this section. However, if you are concerned about your letter finding its way into the "Mailbag", simply include in the header or at the beginning of message "personal" and I will honor your request. GEM
---
Looking for Information:
Subject: Yonamine
Hello Mr. Mattson,
My name is Jim Hickey and I studied under Mr. Yonamine on Okinawa 74-75. If you have
any contact information or information at all pretaining to him I would appreaciate it.
Thankyou,
Jim
Hi Jim:
I can't help you but hopefully Breyette sensei will be able to give you the information you are looking for.
Best,
George Mattson
---

Subject: Video
Mr. Mattson:
I am studying in Rhode Island and have 1 of your tapes which has been very helpful to me in learning. I am a Hachi-Kyu and need some help remembering the exercises and names. I have the book you wrote as well but would like a tape.
I have two young children and only go 1x per week- which is not the best for me in learning.
Do you have a video that has the exercises so I can do them each morning.
What other video's do you offer.
I enjoy your tape.
Thanks
Chris
Hi Chris:
Probably the best video for the exercises is VidMag 17. The url is: http://karateworld.safeshopper.com/12/cat12.htm?610
Besides very detailed exercise instruction, this video/dvd focuses on Uechi breathing, timing and flow in basic movements. All very important for a new student.
Good luck with your training. If you can, please try to make my annual Martial Arts SummerFest, this year from Aug 12-14 th . The url is:
http://www.uechi-ryu.com/summerfest/
You will get lots of important instruction in all aspects of basic Uechi-ryu.
Stay in touch….
George Mattson
---

Subject: Uechi-Ryu in Manila , PI

I am going to Manila the end of September for business. Do you know of a dojo there I can work out in? Thanks ahead, Maurice-Yon Dan: Falmouth , MA

Maurice Soque

Hi Maurice:

I'm not sure if there still is a Uechi dojo in Manila , but I'm sure Bob Campbell will know. If not, he may know of some other dojo worth checking out.

Good luck on your trip. Let us know how you are doing.

Best,

George Mattson
---
----- Original Message ----- From: "george mattson" <gmattson@uechi-ryu.com> To: "'Tommy'" <tom@tomciv.com> Cc: "Alan Lowell" <aelowell@comcast.net>; "Alan Lowell" Alan.Lowell@bpc.com> Sent: Tuesday, August 30, 2005 6:32 PM Subject: RE: Question regarding particular video clip

Subject: Question regarding particular video clip
Hello Mr. Mattson,
Let me compliment you on the great job putting together this site. It has plenty of good solid information.
My question is regarding a video clip on web page:
http://www.uechi-ryu.com/videos/other.html

It is the fourth clip down from the top. The clip shows a Dojo setting with students defending against an aggressive assailant wearing what looks like a space suit protective outfit. I would like to know if you can either tell me the name of the manufacturer of that outfit, or where I can get one like it, or put me in touch with the sense of that school so I can ask him.
Thank you in advance for your time and help.
Tommy Civitillo
Hi Tommy:
There are lots of protective equipment available. The clip was taken at Alan Lowell's dojo and the equipment was part of the course. I've cc'd Alan and I'm sure he will put you in touch with the group.
Best, George Mattson
Tommy,
http://www.fastdefense.com/
These clips were of a FAST Defense course that was developed by Bill Kipp. I've included his web site. Feel free to contact Bill Kipp. He is a great guy and gives a dynamite course. Those suits are called bulletman suits and are made to withstand full force blows.
Best,
Alan

---
Subject: Recommendation/Inquiry
Sensei Mattson,
Good afternoon. I'm writing to seek your recommendation for a school/Sensei in the Fitchburg, MA area. My mother-in-law recently adopted a troubled six-year-old boy, named Connor. He's had a difficult life so far, coming from an abusive home. He has limited ability to trust and can be quick to lash out, both physically and emotionally. He's come a long way in the 3+ years he's been with our family and at times can be happier than any child, yet there are areas that he continues to have difficulty with. He also struggles with AD/HD, for which he takes medication. Our feeling is that having him engage in a physically and mentally challenging activity will hopefully help encourage and ground him. We're hoping to build up his confidence and self respect, as well as continuing to learn how to respect others and the world around him. One of his friends has recently enrolled in Karate at a self defense school. Connor has shown much interest in joining this school, however our family has concerns over which school to choose (especially since his friend has come home and started "karate chopping" his sister and mother, which is a major concern in Connors case). I had studied briefly at Mattson Academy under Sensei Bethaney back in the late 80's/early 90's and fully understand and appreciate the benefits and differences between a martial arts school as opposed to a self defense school. Obviously, in Connor's case, a school that teaches only how to kick and punch without teaching philosophy and respect is not the way to go. I'm hoping you could point me in the right direction to find a school/Sensei that could not only teach Connor Uechi-Ryu, but help in teaching him the foundation to help mold him into a healthy, well rounded young man. I appreciate any help you can offer.
Sincerely,
-Craig ........
Hi Craig:
Thank you for writing.
You are absolutely correct in your concern. There is only one teacher and dojo in your area that I can recommend and that dojo happens to be in Stow. Please call Pat Saunders at:
Patrica Saunders 978-897-5900 http://www.stowmac.com
Please stay in touch and let me know how Connor does at the dojo. I hope you don't mind, but I've CC'd Pat with your letter so she will be familiar with your situation.
Oh yes, why not get back involved yourself. Lots of families study together, allowing them an opportunity to practice together at home.
Best, George Mattson
---
Subject: Scott Higa
Hello Mr. Mattson,
I am a former student of Tsukasa (Scott) Higa and have been trying to locate him. I tried the e-maill addresses for home and work, as well as the telephone numbers for home and work. No Luck. I don't know if he left New Jersey or relocacted elsewhere. If you are able, can you pass along my e-mail adddress?
Sincerely,
Bill Attardi
Hi Bill:
I've cc'd Scott with this email. I'm sure he will contact you.
In his letter to me in the August Mailbag (on the Uechi-ryu.com site) Scott told me he will be on Okinawa for a couple of months.
Please check out our site. We have a Summer Camp Aug 12-14 on Cape Cod . Scott was there a couple years ago and had a great time. Why not join us there and get to meet many of your Uechi friends.
Best,
George Mattson
=================
Sensei Mattson,
Thank you very much for relay the message from old, old, old deshi (student) of mine. He will be eventually picked up by my student in New Jersey , and he will be on his way to training. I really appreciate you became the bridge between my deshi and me. I am looking forward to seeing you next year in Florida .

Scott Higa
==============
Mattson Sensei,
thank you so much for putting me back in touch with Scott. I got very worried when all of the personal contact information I had was suddely stale. He e-mailed me shortly after receiving your inquiry. I do want to return to Uechi very much. In Scott's absence, I do not know if any of his deshi are training; there are no other teachers here in the Southern New Jersey area. Anyhow, I am registering with your website and will attempt to self-train as best as I can. Thanks again for taking the time and interest to connect me with Scott again. He is a treasure, and a friend.
Regards,

Bill Attardi
---
Subject: problems with buying products with your shopping cart.
Hi, I would like to buy George Mattson's Uechi-ryu Kata , and the DVD version of Uechi-ryu: The Complete System Overview but I can't seem to get to put the 2 products into the shopping cart. I can add one and when I try to order the other, it removes the first item. More importantly, no matter what I do, by the time I get to checkout, the cart is empty.So I can't order anything.
Am I missing some kind of member log in or something? What am I doing wrong?
Also, could you give me an estimate on shipping.
British Columbia, Canada
Thanks!
Rob . . .
Hi Rob:
Yes, you must "log in" before ordering (you can view without logging in). However, before you can log-in, you must register. This is a painless process, involving filling out a form and sending it to the secure server for processing. You will get an email back (this is confirm your email address) with your log in information. (which you can change once you log in).
If you have any trouble, call Susan at 352-589-9882 and give her your credit card information. I'll cc her so she will know what you are trying to order.
Best,
George
==================
Thank you,
By the way Mr. Mattson, you taught a class in Coquitlam when Chris Delory was still active as an instructor. I really enjoyed it.
Alas there is no longer a club in the greater Vancouver area, but I'm trying to get something started with another Uechi 1st Dan blackbelt. We're the remnants of a club originally seeded by Jim Malony and taught by Kai Heinonen. Unfortunately it seems Kai is moving on to other interests, so we're scrambling trying to keep our skills going. Hopefully we'll get our community (Vancouver area) back on the map. These materials should help keep us from getting off track in our training.
By the way if you know anyone still actively teaching in BC, Canada, we would really appreciate the info.
Also if you have any advice for starting a club, we would be most appreciative.
I'll try and re-order those materials now.
Sincerely,
Rob
---
Subject: Big ?
Mr. Mattson-
I am interest in Uechi Ryu. I was recently contacting instructors in my area, and I was told that I didn't need a uniform until summer camp. I understand that you have a summer camp held annually.
My question is why would I not need a uniform? Does your website have any information on cirriculum and time-in-grade requirements for belts? Testing fees, etc.....
I am 40 years old; I was discharged in 1999 after 12 years in the Marine Corps and my physical shape has gone from the best to the worst in my life. I am probably 90lbs overweight. I have had some training in service in Muay Thai and LINE training, not the new military martial arts though.
My interests started with Taekwondo, but after further research, it was most likely because of the commercialization of the art. I want a true self-defense dicipline. I have narrowed it down to Hapkido and Uechi Ryu.
Honestly, I would like to know what you thought about my choices? Right now, I sit all day at work, and when I get up from my chair, all the aches and pains make me wonder if I am going to make it a week in any Martial Art.
Sincerely,
Greg
Hi Greg:

Where do you live??
Our organization has most of the information you requested at:
http://uechi-ryu.com/iukf
After reading this section, if you have any questions, feel free to ask.
Best,
George Mattson
===================
Thanks for quick response.
I was on that site earlier, but didn't see what I was looking for. I saw that the rankings are much different than others. However, I didn't see the time in grade requirements. I saw that a Dojo under 50 students should test once a month, but nothing else. Also, no explaination as to why a uniform is not required.
By the way, I live in Kansas.
Thanks again,
Greg
Greg:
Students who join a Uechi dojo, usually are given a free "introductory" lesson, in order that they may determine if Uechi is for them or not. Once a person joins the dojo, he/she normally must have a uniform. (Although there are no rules as such)
Time in grade for "kyu" rank are up to the individual dojo. In our organization, it normally takes 2-3 years to qualify for Shodan (1st degree black belt).
Times in grade for "dan" ranks are listed in the "Black Belt Test Guide".
Black belt ranks may vary from organization to organization, but in Uechi-ryu, if the organization has any ties or relationship with Okinawa, they will be consistant with the Okinawan standards.
The "once a month" testing in a dojo is for the kyu ranking, not dan ranks… which are governed by the organization. (usually twice a year)
If you don't mind me asking, who is teaching Uechi in Kansas?
Best,
George Mattson
=================
We live in Topeka, and the instructor is Moshh Terjulah. The school is taught in a fertilizer warehouse for the local Orkin dealer. I was given this flyer that didn't look very official at all, and it said they are a member of the International Far-East Arts (IFEA).
I can't find this organization online. I have already spent $175 in a beginner package which includes fees for first rank testing, and membership. The rest was suppose to be for supplemental insurance.
I am not sure what to think, I have looked into other locations, as I travel frequently to Nebraska. So if I could find someone who was decent up there, it would be nice. It is just hard to find instructors in Uechi.
Greg:
Hi:
I've never heard of this person Moshh. Did he say where he got his Uechi training from?
I suggest you contact David Lamb: Lincoln NE: 402-437-2748
David is legitimate and an excellent instructor.
Good luck and stay in touch.
George Mattson

---
Hi Mr. Mattson,
I studied Uechi-ryu with Greg Postal several years ago, advancing to a green belt, but due to personal reasons, had to stop attending classes at that time. I am interested in starting back, and am trying to locate a school in the greater Boston area. I remember in the class with Greg, someone attending some classes who had a school in the Newton, Mass area, but I forgot his name - would you know who that is? Thank you for your help with this. I very much enjoyed the time I spent learning Uechi-ryu, and am looking forward to restarting. Also, would you know how Greg is doing, or how I can contact him? Thank you again.
Sincerely,
Jake Holzer

Jacob C. Holzer, M.D.
Associate Medical Director - Forensics
Westborough State Hospital
---
Suggestions
George,
how about inhancing the Registry by adding a section of the senior titles, the shihan, renshi etc?
This would then show people a clear distinction between a 6th degree without the renshi title and those that do have it.
. . .
DB
Great suggestion David. GEM

---
SummerFest Letters

Subject: Re: 2005 Martial Arts SummerFest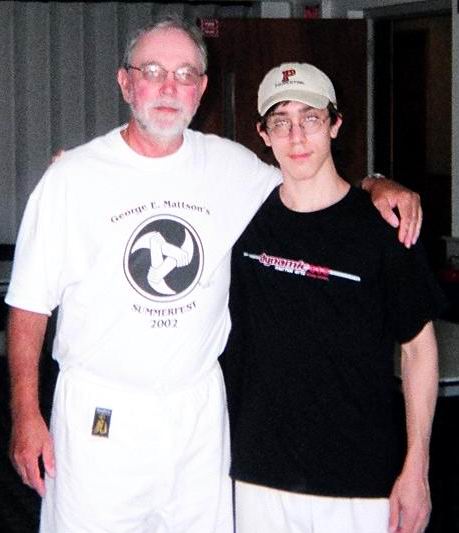 George,
I want to thank you again for a great program. It is really an amazing program and group of people you put together. Both Jonathan and I had a lot of fun and look forward to attending it again next year. Depending on whether the Winter Fest coincides with school breaks, we may attend that too.
I have attached the photo I took of you and Jonathan. I imagine that you will be posting some of the photos on the web site when you get the chance?
All the best
Thanks again.
Neil Weicher
Hi Neil and Jonathan:
Many thanks for the kind letter and photo. I've already posted over a thousand pictures on the Uechi site: http://gallery2.uechi-ryu.com/ And will include the one of Jonathan and me.
We have formed a WinterFest committee and they are working on a date and venue for this event. I enjoyed meeting the two of you and hope you will be able to attend. By the way, I would appreciate your creating a FAQ for the SummerFest, based on your experiences with this year's camp. Although I joked with you about your many questions, I'm sure they are questions that all new attendees have.
WinterFest will be more "upscale", with hotel rooms and nicer accommodations. Of course, it won't be as large or varied as what you experienced last weekend, but it will be more comfortable and the seminars will be the very best.
Regards,
George
PS. I'm copying the head of the WinterFest committee so he will take into consideration "school vacations" as an option.
---
From the IUKF Chairman of the Board
Hi George, Thank you for organizing and hosting this year's Summer Camp. It was truly a mixed martial arts camp, with Uechi as the point of reference and center-piece. In many ways, it was one of the most memorable camps in years. I went for fellowship, but left learning quite a bit, and recharging my Uechi practice. No doubt that this is one of the best ways to unite our Uechi family and strengthen our art.
Thanks for all you did,
Paul
Thanks Paul:
This year's camp was a most enjoyable experience for Susan and me as well. By the way. . . this might be a good place to post your letter to the Uechi community:
IUKF Chairman's Update
IUKF Membership Advantages

The IUKF has been given a new mission by George Mattson, and that is to expand services and benefits to its members. George kicked off this effort when he appointed the Board of Directors, one year ago. They are Bill Glasheen, Darrin Yee, Harry Skeffington, and Paul Haydu. In their first year, the Board has been laying down a foundation that will result in visible changes that you will appreciate. Changing an organization is like turning a large ocean-liner around…the wheel is turning, but the ship takes longer to get on its new course.

The more our members participate, and the more new members join, the faster the results will be seen. Our organization belongs to all Uechika who want to be part of a fraternal group that grows with its members.
The IUKF Board has been looking into upgrading SummerFest and WinterFest activities. This month's Camp at Cape Cod was an enjoyable and educational experience for those who attended. In addition to Uechi workouts, there were events in sparring, Chinese arts including Hung Gar, stand-up Jiu Jitsu, ground grappling, Qi Gong, push-hands with structure testing, and even belly dancing as a method to loosen our hips for more powerful arm thrusting and kicking. Any ideas you may have on ways to further improve the Camps can be emailed or called to any of the Board members. We consider all your ideas as valuable suggestions, which could potentially greatly improve our Uechi experience.

The Board has supported Regional workouts, and Instructor's workouts, and these are already in progress. The Board supports creation of a top-flight IUKF Competition Team, and it is on the way. A large part of the Board's focus at this time is Black Belt promotions. The Board has created the Dan Test Committee, which is now chaired by Harry Skeffington harry.skeffington@verizon.net . It will look into standardizing promotional requirements and procedures. The Black Belt Test Guide is the committee's starting point, and if upgrades are need, they will be created.

The other current Board priority is expanding our Membership. All of us can help, by suggesting to dojo mates that they join, and by making sure that our own membership is up to date. As the IUKF gains membership, it develops economy of scale, which allows us to obtain discounts on insurance, trips and commercial goods.

The IUKF supports Scholarships for children. So far, $4,000 has been raised to allow financially disadvantaged children to attend JuniorFest, tournaments, and even have dojo tuition fees paid for. If you'd like to contribute time or funds, or if you know an individual or businessman who'd like to provide funds, please contact Brian Finnerty FIA1958@aol.com , or myself phaydu@adelphia.net .
The IUKF is sponsoring a China trip, and will support ocean cruises that include MA seminars. Golf tournaments and regional workouts will allow for fun and making friends with other Uechi practitioners.
For those who practice in remoter areas, the IUKF is planning to provide on-line educational seminars. Comments and corrections on kata and techniques can be provided for isolated students, via video tapes. Of course, we have the Eastern Arts website which has a great deal of material on it, and the Forums which provide discussion opportunities, no matter where you live. These and additional opportunities are supported by your Board.

Last, but not least, are the sizeable discounts automatically provided just by being an IUKF member. The discount to SummerFest by itself, pays for a year's membership. Add to that discounts on VHS and DVD videos, MA shoes and gym bags, and other products…and it becomes clear that membership pays for itself right now. As the organization grows, and membership enlarges, many other benefits will be provided.
So please send in your membership dues, and encourage your friends and dojo members to do the same. By doing so, you'll be supporting your organization which will be working hard to provide you with progressively more meaningful benefits.
Thank you,
Paul Haydu
Chairman
IUKF
---
Hi George,
Brandon & I had the most awesome experience at Summerfest. Sorry I didn't have time to formally tell you so in person. Time goes so quickly.

When I was checking out with Susan, I said "hugs and kisses.......thanks ! See you all next year !!"
I appreciate you asking John to take us to the bus stop. We had a calm, safe trip back home. Nice to be back in my own bed..........pillow top mattress and feather bed !!!!!!!!!!!!!!!!!!!!! ahhhhhhhhhhhhhhhhhh !! Anyhow..........I really learned soooo much. When I worked out in my dojo last night.....I saw things differently, especially in myself. I will go work out in the other dojo in Naples tonight.
When I left Winterfest in Orlando last year, I was a changed woman. I had no doubt that Summerfest would have the same impact. I have been in contact with Roy so he could pass on my info to Manny. Winterfest could turn out to be bigger than anyone could imagine !!! I have contact with another dojo of different syles in Naples that has over 300 students !!! Brandon is equally excited and wants to be an assistant ! I'm sure I can put him to work somewhere ! Be well and happy !!!!
Thank you !
Mary Janson
Thanks Mary. It is a shame that many Uechi dojo/instructors have an "elitist" attitude regarding their instruction. They are afraid that if their students see other teachers in action that these students might drop out of their schools! Wow. . . what narrow minded and self defeating mindset. Fortunately, there are lots of open minded and progressive martial artist out there. They may not be Uechi teachers, but they are excellent martial artist. WinterFest should be fantastic! GEM
---
Hi George,
I just wanted to send a big THANKS from Wendi and myself for the kindness and hospitality of you and Susan this past weekend. Next year I will bring a fan though! LOL Susan mentioned a Chinese herbal slave that helps with bruising and tissue repair but I cannot for the life of me remember how she pronounced it. If you could, at your convenience forward that along I would greatly appreciate it. Also, I am writing a Press Release for Wendi about her recent promotion, I know Jay and Fedele's ranks etc, but do not know Vinnie's (or the correct spelling of his last name) Help please. Thanks again for everything - Wendi says she is going to plan a longer visit next year and she is going to stay away from Delta - assuming that they haven't gone under by then.
All the best,
John Page
---
FYI
Hi, Jim Gemmell here.

The following are some thoughts I took away from the Tokkun 2005 karate camp ( http://www.ancientfootprints.com/) last week in Pittsfield, MA., and from Ihor Rymaruk-sensei's dojo in Amsterdam, NY. I will be very interested to hear Sensei Thompson's input on some of the kata/bunkai differences, in terms of what is practical and what is not in a real self-defense situation. I am making no comment or opinion on any of the following, just passing it along as it was explained to me. I'm sure most of the differences are just different applications or kata nuances, not necessarily "right" or "wrong":
1. One non-Okinawan instructor told me that one should strike with the top thumb knuckle of the lower hand in the mawashuki (wauke) strike. I've always tried to strike with the second thumb knuckle on both hands. I asked Hideko-sensei about that Tuesday night, and she said it is, indeed, the second thumb knuckle that is doing the strike on the bottom hand, as well as the top. So, I don't know if there's a different application out there or what.
2. Shigeru Takamiyagi-sensei emphasized at last Friday's morning session at the Okinawan Karate School that in the Seisan bunkai, one should not be deflecting both hands down before doing the double ridge-hand strikes to uke's temples. Rather, he said to let uke grab you first, and then you come around the attacker's arms with yours and do the ridge-hands to the temples. That is different than the way I was originally taught. Takamiyagi said he is doing it that way because if you manage to knock down the attacker's arms, then there is no need to hook your arms around to do the double ridge-hand strikes. You would just hit the attacker straight on, if his hands have already been knocked out of the way. Perhaps this is just an application-versus-kata discussion here, I don't know.
3. In Seichin, Toshio Higa-sensei said to kommei (hold hands in guard position) when you pivot left after doing the last kukushiken (crane beak) strike, but not to kommei when pivoting right, but, instead, go right into your scoop-and-parry (big ball) block.
4. In the Seisan bunkai, when uke taps you on your shoulder and then wraps his arms around you from behind, Ihor Rymaruk told me it is unrealistic to wrap your arms up high around the person. He said most attackers who wrap their arms at elbow level. He did this to me, and I could not lift my arms up (or anything else!). He said it's useless to try to raise your arms up, in that scenario.
5. For conditioning exercises, the Okinawan masters had us do the regular arm-pounding techniques. But we did roundhouse kicks to each others' stomachs/sides. We did Tiger-toe kicks to the front of the shins, and did the regular inside-leg conditioning drills and outside-leg drills. We also front-kicked each other in the stomach, and one-two combination punches to the gut and to the pecks. We also did hook punches to the abdomen and to the chest cage, and did foot knife-edge kicks to the quadriceps. Ihor has his students do neck-strengthening exercises, by using your hands to provide resistance to your head when you tilt it various directions. Ihor (http://uechiryu-karate.com/) also has an iron-arm wooden conditioning device that you can use on your arms and legs. It comes in various weights and has some give to it, just like makawari boards should have some give (for proper punching technique).
6. The Okinawa Karatedo Association (Shohei) has it students doing Seisan bunkai differently than what I've seen in the past. The student demonstrates all of the movements that go in a particular direction, before uke attacks. For example, if you start out facing north, you would demonstrate the double ridge-hand strikes to the temples, the three boshiken strikes, and then the throat/knee strike, before uke would attack. After uke's attacks, you would then turn around facing south and demonstrate the kukushiken (crane beak) strikes and circle blocks, and then the double ridge-hand strikes before uke attacks, and so on.
-On the bunkai hammer-fist, the Shohei group -and those I saw working out at George Mattson-sensei's winter camp in Orlando - has uke punching with the left hand, not the right. The demonstrator then circle-blocks closed-body and hammer-fists the head, and then uke punches right, and the demonstrator circles closed-body with the right-hand and does a left boshiken to uke's face. The difference being that the blocks are closed-body, unlike the traditional open-body blocks.
-On the bunkai leg attack, the Shohei group in Massachusetts - and those at George Mattson's camp last winter - only shoken once to the back of uke's neck, not three times. Tradition is three shoken strikes.
-On the shinai attack at the end, uke holds the shinai like a baseball bat, with hands gripping the shinai by the right ear, rather than overhead. I've seen this before at Sensei Thompson's dojo on occasion, so this may be a traditonal way of doing it. There does not appear to be an emphasis on the defense of trying to drive the attacker's sword into the ground, but rather, just parrying it out of the way.
7. I ran into Sensei Jon Olsen (http://www.eastwestkarate.org/ ) out in Pittsfield. He said the Shohei-ryu Okinawans are really stressing low stances, something that supposedly was a big thing in the early days of Uechi-ryu training. There was a lot of training on the new high-rank Shohei kata, Ryuko. Pronunciation-wise, Takamiyagi told me the "r" and the "y" are almost blended together (ree-YOO'-koh).
8. The Shohei masters were really emphasizing "controlled breathing". Everyone was hissing while they were striking. I was once told the aspirated hiss should come immediately after the strike, not during, so you're not vulnerable to being de-winded by a punch that hits you. And then, you only release about 20 to 30 percent of your breath. Others have told me to just breathe naturally. So, I'll seek clarification/understanding from Sensei Thompson when he returns to the dojo
---
Good Things Happening to Good People!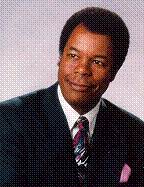 Greetings George,
When I was 12 years old living in the south end of Boston in 1964, I delivered newspapers to earn enough money to travel to Mattson Academy and study with you and your instructors. As a young black male during the turbulent 60's I found peace, discipline and acceptance at your school. Even to this day over forty years later (I'm now 53)you've left a deep impression on me with the Uechi-ryu style.
Over the years it was hard to find a Uechi-ryu Dojo since I left Boston in 1970 therefore I studied Tae Kwon Do (ATA). from a desire to return to Uechi-ryu I began search on line and found your site. I was blown away... all sorts of fond childhood memories flooded my mind. Is there a Uechi-ryu instructor in the area of South Bend Indiana (Notre Dame University territory)? If not, is there away the relearn the Katas and forms from books and DVD?
Last night I excitedly called my 33 year old son to tell him that I found info on the person I've told him so much about over the years...He loves Martial Arts Here's what I've been up to over the past 40 years...thanks again!
Your student
Joel Thompson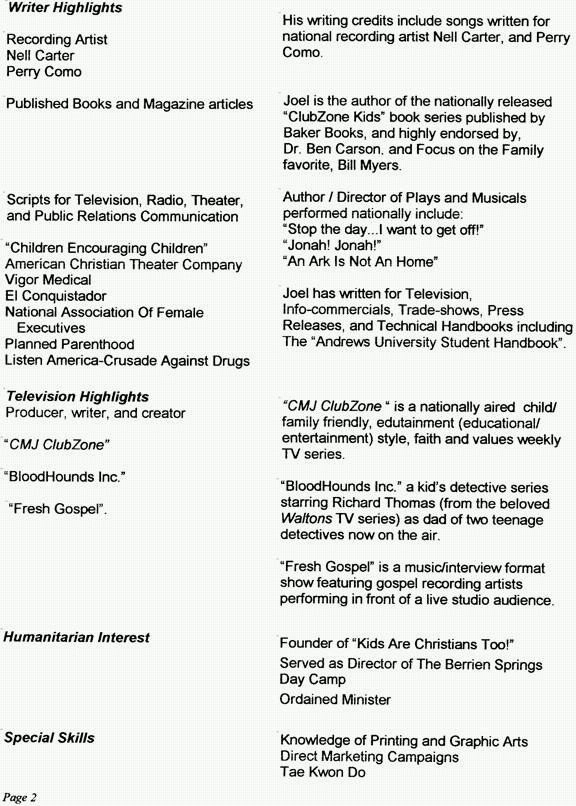 Hi Joel:
Very impressive. We are all very proud of you.
Stay in touch,
George Mattson
---
Tournament News
Subject: Tournaments?
Dear Mattson Sensei-
I have been practicing Uechi-ryu for a number of years, and I'm looking for a tournament. I'm 21, and I can't seem to find any tournaments in our area that aren't for children. Can you offer me any assistance in this area? Thank you sir.
Matt Zimmerman
Hi Matt:
Where were you when I was running a yearly adult tournament???
Right now there aren't any Uechi adult tournaments around. Sorry. Check out Rich Baptista's New England Open. (Best around!)
Meanwhile, we could use some help with our Junior tournament series. We need good officials and more kids to compete. Maybe you can get involved and get the kids in your dojo involved.
Best,
George Mattson
---
Veteran Uechi teacher dies
Owner of Brockton Karate Club



Howland, of Brockton, August 20, 2005, Ernest L. Howland 63 years. Son of the late John P. and Mary A. (Sullivan) Howland. Brother of the late Walter, John and Robert Howland and Patricia Silva. Cousin of Linwood Sullivan of Randolph, formerly of Brockton. Funeral from the Conley Funeral Home, 138 Belmont Street (Rte 123) Brockton Thursday at 8am. Funeral Mass in Christ the King Parish (formerly St. Colman Church) at 9am. Burial in St. Mary's Cemetery, Randolph. Visiting Hours Wednesday 4-8pm. Donations in Ernest's name may be made to the Dana Farber Cancer Institute, 10 Brookline Place West, Floor 6, Brookline, MA 02445-9924.


Obituary Information Ernest L. Howland, died Saturday at his home in Brockton after a lengthy illness. Born in Braintree, son of the late John P. and Mary A. (Sullivan) Howland, he was raised in Brockton and was a graduate of Brockton High School. After high school, he entered the United States Air Force and served with the Air Force for four years. Following his years with the Air Force he received his Associates Degree in Engineering from Northeastern University in 1971 and his Bachelor of Science Degree in Education from Fitchburg State College in 1980. He taught drafting at Bristol Plymouth Vocational High School and in 1977 he opened the Brockton Karate Club which he owned and operated until his death. Mr. Howland studied Karate for 37 years, became a respected member of the Martial Arts Community and attained a master rank in his style. Through the martial arts he translated enduring life lessons to both youth and adults. He was an admired instructor and friend to his students. He leaves behind a grateful student body. For many years he enjoyed spending time at his summer home in Yarmouth and was a communicant of both Christ the King Parish in Brockton and St. Pius Church in Yarmouth. He was a member of Club National and enjoyed caring for his two cats. He is survived by his cousin Linwood Sullivan of Randolph, formerly of Brockton and many nieces and nephews. He was the brother of the late Walter O., John P., and Robert F. Howland and Patricia A. Silva.

---