Permanent link to this article: http://uechi-ryu.com/terry-oneill-seminar/
Hello all,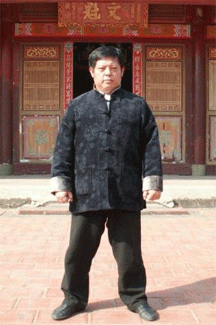 Liu sifu's visit to Boston is coming up soon! He will be teaching a seminar on his family's Feeding Crane system on October 1&2. As usual, it promises to be a great weekend! Sifu has talked about his plans for this year- some new material, and of course some detailed examination of what he has presented before. As well as sifu's engaging instruction and the good workouts we will also have the usual great mix of people attending. The different experiences and training backgrounds of the people that join us for these weekends are always a great part of them, there is plenty to share with, and to learn from, everyone who comes!
I am looking forward to it, and to seeing you all there. Space is limited so please do get in touch and get your spot reserved. If you have any questions please feel free to contact me, and be ready for some great training in October!
cheers,
Fred Lohse
For further information, please email Fred at fwliii@verizon.net
Permanent link to this article: http://uechi-ryu.com/feeding-crane-seminar-with-liu-changi-october-1-2-2016-boston-ma/
Permanent link to this article: http://uechi-ryu.com/david-motts-new-book/
Permanent link to this article: http://uechi-ryu.com/teaching-for-structure-and-power-in-uechi-ryu-2/
Permanent link to this article: http://uechi-ryu.com/hit-fast-hit-hard-program-tested-at-winterfest/
Permanent link to this article: http://uechi-ryu.com/great-holiday-gift-suggestions/
Permanent link to this article: http://uechi-ryu.com/budo-international-interview-with-g-e-mattson/
Permanent link to this article: http://uechi-ryu.com/all-new-herman/
Permanent link to this article: http://uechi-ryu.com/summerfest-2015-3/
Permanent link to this article: http://uechi-ryu.com/summerfest-2015-2/